A wedding is a perfect occasion to revamp your closet. You want to keep a collection of wedding outfits and flaunt your style wearing them at different functions. Be it a sangeet or a mehndi ceremony: you want to stay ahead of others in the game of fashion. We get it.
Whether you are a bride or bridesmaid, you may have dreamed about being the most stylish girl at the wedding. However, styling Indian dresses is not an easy task. You should have proper jewels and accessories to complement your ethnic looks.
Sequin Sarees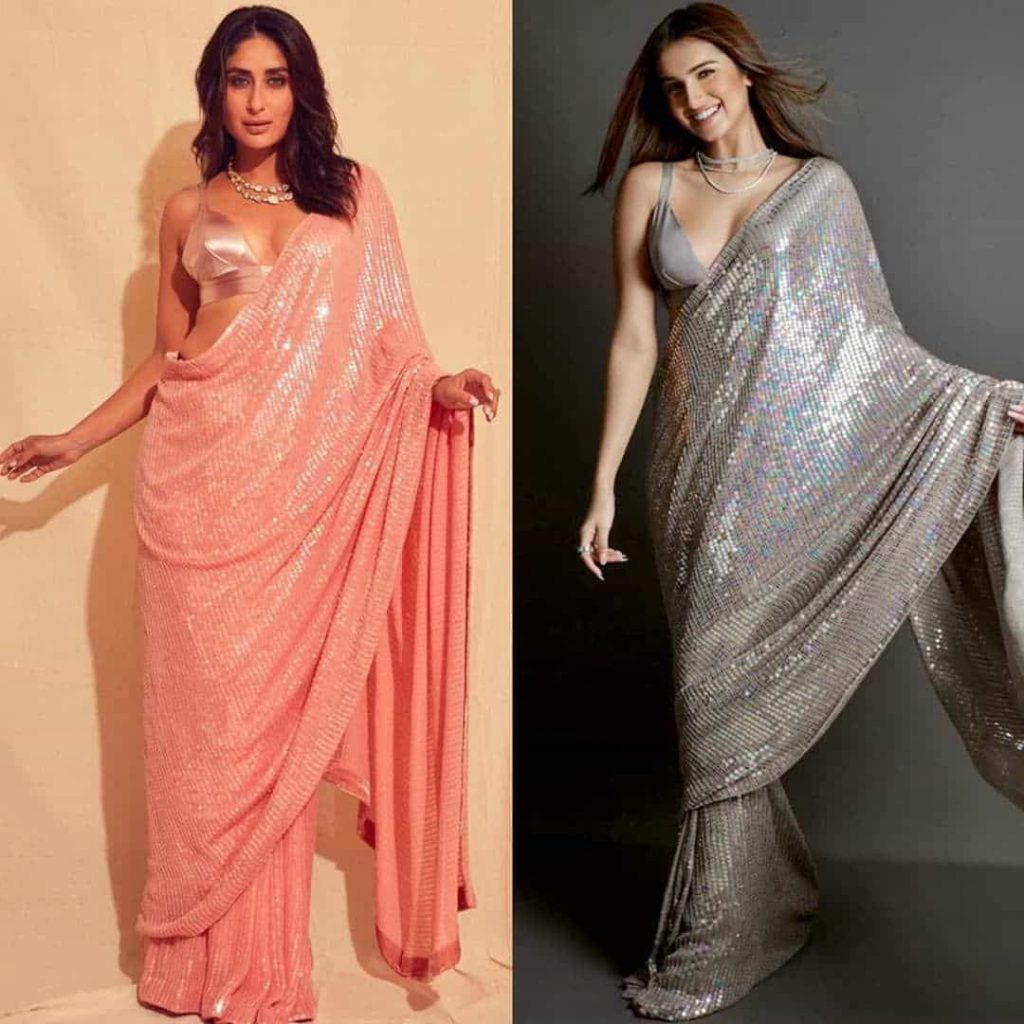 Nowadays, wedding outfits are not all about traditional sarees or lehengas. One can make bold choices, like wearing sequin. Manish Malhotra brought back the trend of wearing sequin and how. Everyone has embraced this style with grace, from Kareena Kapoor Khan and Deepika Padukone to Tara Sutaria and Kiara Advani.
For a night wedding, you can choose a dark color; maybe maroon or black. Pair it up with silver accessories like embellished 925 silver jhumkas. A bangle bracelet is a must. You can take inspiration from fashion pages on Instagram. Choose a stylish, deep-neck blouse to slay in style.
Lehenga Choli with Jacket
We are talking about traditional outfits for women; therefore, you can expect conversations around lehengas. Why not? Most girls prefer a stylish lehenga choli to flaunt their ethnic wedding look. It's your time to slay.
This time, you must experiment with your lehenga look. How about a lehenga choli with a jacket? Yes, you read that correctly. With a solid lehenga choli, wear an embroidered jacket. You can skip neckpieces and choose dangles instead. Or, you can add a choker if you want a necklace. Try bangles and a ring. Complete your look by buying a pair of designer heels.
Neon Lehengas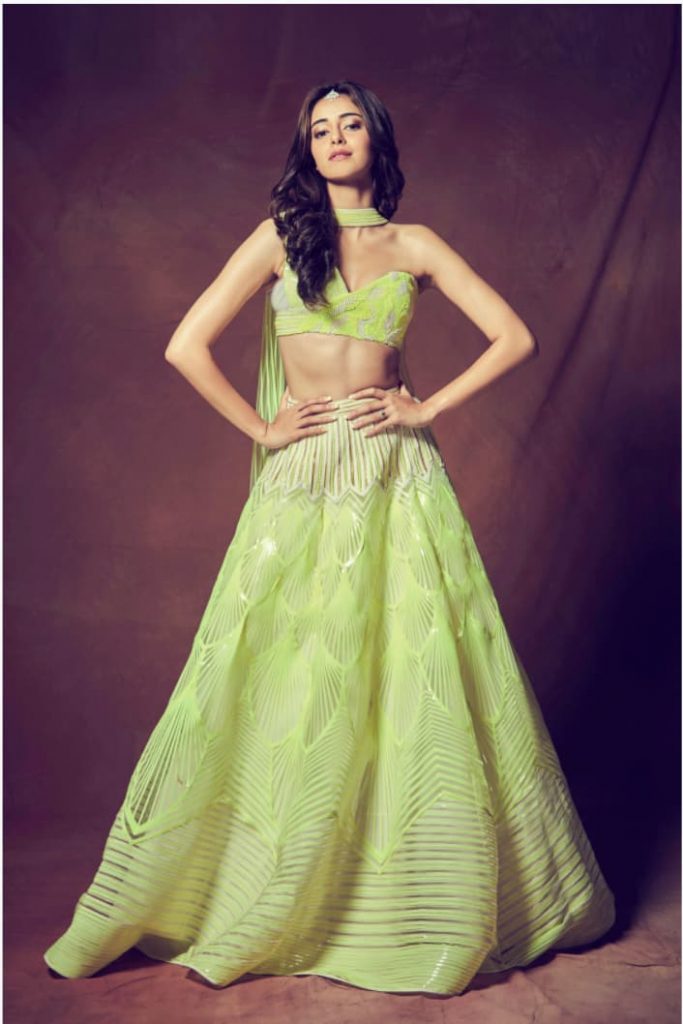 The craze for wedding outfits has surged over the decade. Now, you can find neon lehengas making their way to the top of the fashion game. Girls swoon over this trend, and even the millennial brides are choosing it. With that said, styling a neon lehenga is tricky.
You can't rely on gold jewelry to do the magic; neither can you count on silver accessories to make you look stunning. Here, you can choose beaded jewelry to slay. You have to be careful while choosing beaded necklaces and earrings. You must know what works with traditional Indian dresses.
Anarkali Suits
Sonam Kapoor Ahuja surprised netizens when she wore a beautiful Anarkali suit at her sister's wedding. She looked drop-dead gorgeous, and we are still in awe of her look. You can also choose an embellished Anarkali outfit to rock the sangeet ceremony. Make sure to keep your style game on point. But how?
Choose a long pair of jhumkas. You can either wear dozens of bangles or keep it simple with a charming bracelet. When it's about choosing traditional outfits for women, Anarkali tops the charts.
Palazzos with Crop Tops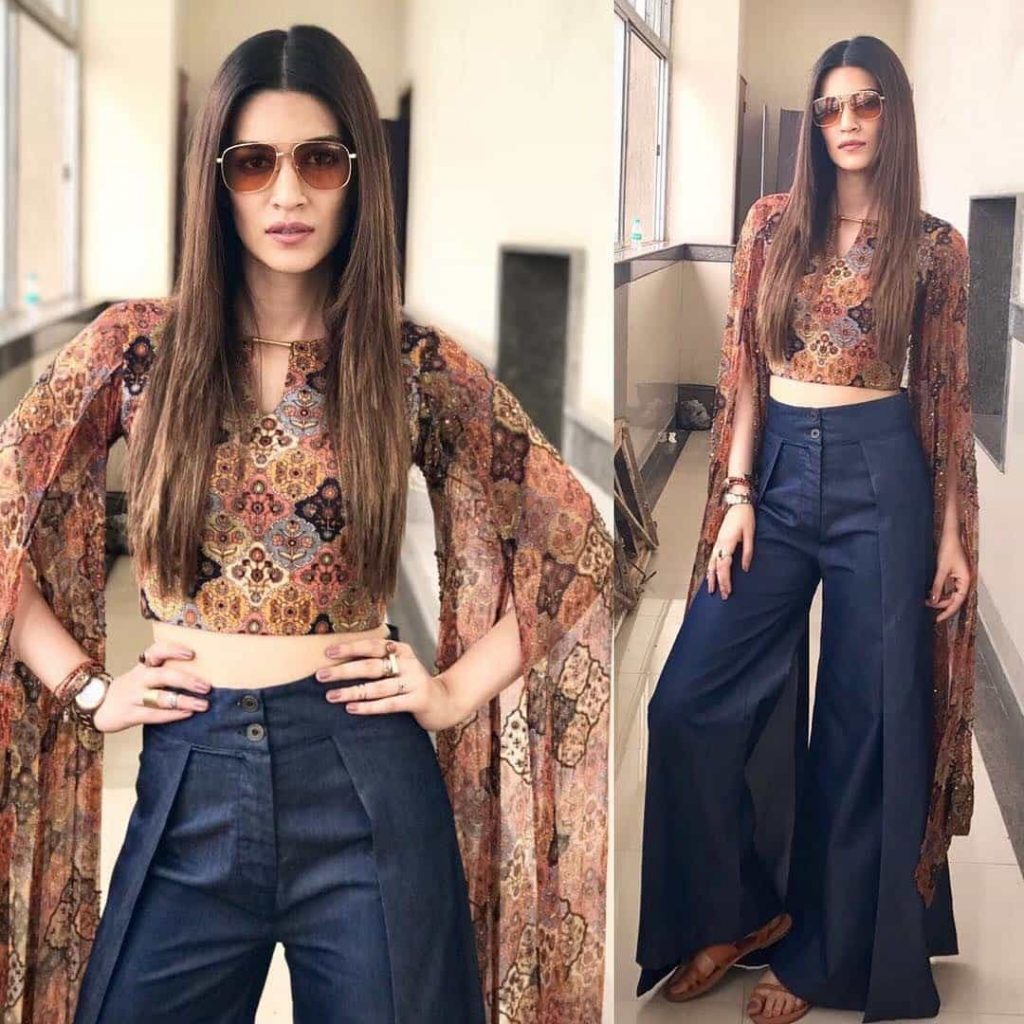 You may think of it as an odd one out among wedding outfits. Not really, though. The trend of wearing palazzo to parties is common among girls. As wedding trends keep evolving now and then, you can slay by wearing a designer palazzo suit or a crop top with palazzo pants to mark a stylish presence.
With that said, there's a difference between party-wear palazzos and wedding palazzos. You can find the difference when you shop. The wedding pieces are rich in embroidery.
Kanjeevaram Sarees
When it's about choosing traditional outfits for women, one should keep a collection and not just buy a dress. We are talking about the collection of sarees in your closet. And if you don't have a Kanjeevaram in your closet, you're missing something.
Indian dresses make you look stylish, especially a saree. A South Indian bride gleams in gold wearing a Kanjeevaram saree: they choose a waist chain or waist belt to enhance the look. You can experiment with your choice of accessories too. We insist on decking yourself in gold jewelry from head to toe.
These wedding outfits help you make a statement. It reflects your style and explains how particular you are about dressing appropriately. As said earlier, buying one won't be a good deal. You can buy more for less at the Readiprint Fashions store. It keeps a wide selection of wedding sarees, bridal lehengas, festive salwar suits, and reception gowns.
You can find Indian dresses in the color of your choice, without hustle. If you're nearing your wedding date or excited about a friend's engagement, now you know what to wear to turn heads. Our personal favorite is a sequin saree if you're a bridesmaid; however, other wedding outfits are equally appealing. It depends on how you style it.
Don't forget to wear confidence in the first place. It somehow makes you look the prettiest.
Hi, I work full time as a Fashion Designer Expert during the day and a Style/Fashion blogger in my off hours!