Since everyone can now enjoy going outside after many years of being locked down, you can't help but make yourself presentable by using perfumes. Many kinds of perfume are made and used worldwide, with different scents, making it hard to choose what best fits you. Luckily, there are safe brands like Roberto Cavalli perfume.
Introduction To Robert Cavalli Perfumes
In case you haven't heard of this brand yet, Roberto Cavalli is a luxury fashion company founded in Italy by famous Italian fashion designer Roberto Cavalli. Known for making high-end luxury clothing and accessories, they also invest in making luxurious perfumes for both men and women.
Their fragrances range from a sweet, vanilla scent that will bring out your innocent side to a spicy, gingery aroma that will bring light to your mature side. With a variety of over 53 perfumes, I'm here to help you pick what suits you the most.
Why You Should Try Roberto Cavalli's Perfume
Roberto Cavalli's Perfume is one of the most stylish and luxurious perfumes on the market. It's perfect for anyone who wants to look and smell amazing. This perfume is also very affordable, which makes it a great choice for anyone on a budget. The scent is unique and there are many different versions of it available, so you can find the right one for you.
Given that it is a luxury brand, the prices may be slightly higher than your average perfume. It is only suitable for a high-quality fragrance to have a high price. But do not worry as these products are worth their price. I'm sure every dime you spend is worth every spritz from any scent of Robert Calli's perfume.
So, without further ado, I want to introduce the best perfume picks you to need to consider when talking about Roberto Cavalli perfume.
Nero Assoluto
If you are looking for something warm, comfy, and accentuating your mature side, this perfume for women would help you achieve that feeling. Its top notes are orchid and citruses, with a hint of vanilla and woody notes. Many users fancied this for its elegant and quite seductive smell.
It's not surprising that many praises the natural plum of Nero Assoluto, comparable to the scent of chocolate. The good part is, even though it comes from a famous perfume brand, the price is not as expensive as other scents coming from other signature brands.
Roberto Cavalli 2012
If you want something extravagant to boost your femininity, this one's for you! This fragrance is for women that want to become the star of the night. This scent can highlight your personality, whether at work, attending a special occasion, or simply hanging out at home.
It has pink pepper as its top note, African orange flower for its middle note, and vanilla, benzoin, and tonka beans as its base notes. This perfume gives off a classy, soft scent and radiates an elegant aura, perfect for any event.
Just Cavalli 2013
Next on our list is another perfume for women with a floral, creamy, woody scent. Its top note is Neroli; its middle note is Tahitian Tiare Flower and Palisander Rosewood as its base note. These three simple notes blend in perfectly and craft a long-lasting elixir of freshness in one bottle.
This perfume has received positive feedback from many perfumers and enthusiasts worldwide. It's a work-friendly scent for someone who loves white florals. Since all the notes are well-balanced, it was loved by many, and you might love them too, so it's worth a try!
Paradiso
You're in for a treat with this Paradiso perfume for women. Released in early 2015 by Roberto Cavalli, Paradiso has a floral, woody musk fragrance. Its top notes are citruses, mandarin orange, and bergamot. Meanwhile, it has the middle note jasmine and base notes consisting of cypress, pine trees, and laurels.
Paradiso perfume for women has admirable longevity, lasting for hours or even days. It's refreshing to wear and surrounds you in a beachy atmosphere as if you're in paradise. No wonder this perfume has a Paradiso on its name. If you want a citrusy summer perfume that fades into a white floral scent, check this one out.
Grab Your Roberto Cavalli Perfume Now
Indeed, you must already know the significance of perfume and why people wear it. Our sense of smell is vulnerable to various scents and affects our visual perception as well, according to scientific research. Essentially, perfume is known to have numerous benefits and creates memorable experiences too.
I hope I enlightened you about the wondrous benefits that perfumes could give, so it's only sensible that you pick brands that will surely not disappoint and ruin your experience with them. That's the reason I offered a list of handpicked fragrances from Robert Cavalli that are proven hard to resist and will turn heads.
Apparently, those are just four of the many fragrances that Roberto Cavalli perfume has. Check out more appealing Robert Cavalli perfume in our perfume collection.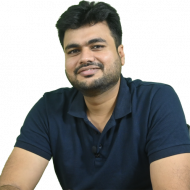 Shiv Gupta is the Founder and Head of Growth at Incrementors. Incrementors Digital Marketing Agency that helps clients to grow their business online.