Dreaming of an unforgettable holiday or weekend in Scotland? Head to Dundee! This exciting city is full of ancient castles and beautiful city parks, science centers, iconic museums, and historic ships in the harbour. Plus, you're almost guaranteed to enjoy the best weather in Scotland! So, it will give you great travel moments whatever you are interested in. Check out our informative guide to better prepare for your upcoming trip!
How to reach Dundee?
Dundee Airport receives flights from London. The other nearest major airport is Edinburgh, almost 100 km to the south. Bus service of various companies connects Dundee with many other Scottish cities. You can also get to the city or hire a car along the A90 and M90 motorways from Perth or Aberdeen.
How to Get Around Dundee?
The bus is the most popular way to move around the city, although not the most comfortable. Alternatively, you can pick up a car or van hire Dundee if traveling with a large family. Unlike a bus, a hire car makes it possible to move wherever and whenever. You don't have to stick to a schedule all the time. Moreover, it's quite cheap to hire a car in Dundee – the price per day starts from £20-30 per day.
What to See in Dundee?
This Scottish city is a versatile travel destination with something special for everyone. Firstly, it offers many historical sites that reveal its rich architectural and cultural heritage. Also, you will find places to have fun and relax. Here are a few of the main ones:
Church Complex with the Old Steeple Tower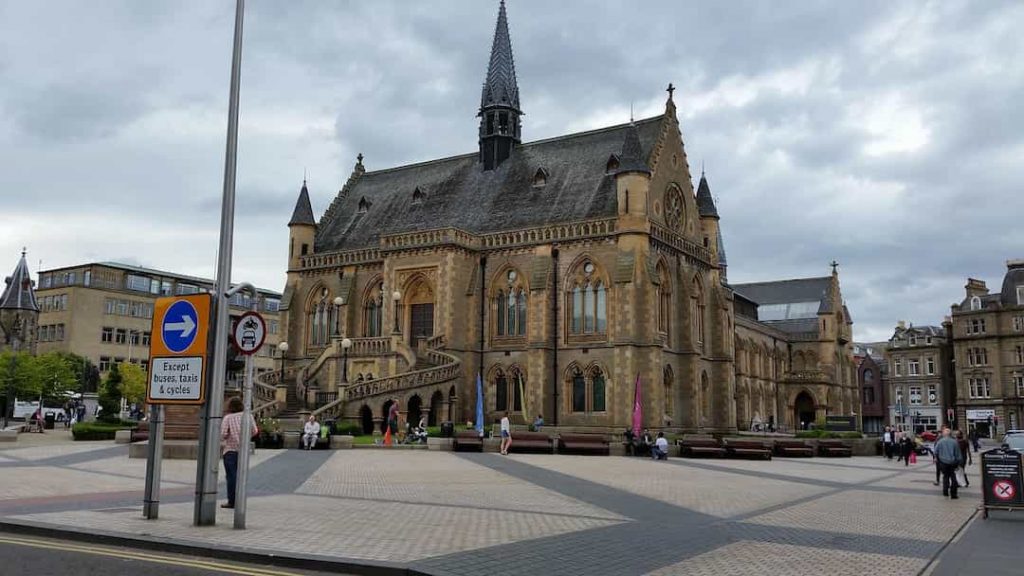 The main historical heritage of Dundee is striking in its grandeur. It includes Saint Mary, Saint Clement, Saint Paul, and Saint David churches. You can even climb the 50-meters-high tower and take in the beautiful scenery of Dundee and the surrounding area.
Address: 121 Kinghorne Rd, Dundee DD3 6PW
Mains Castle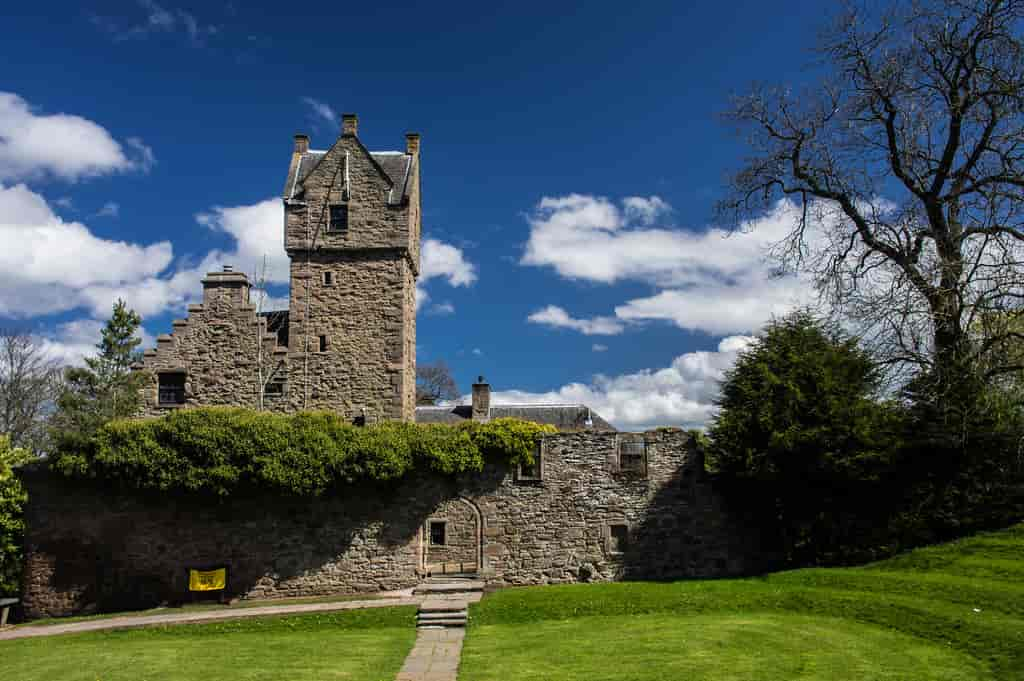 The history of this majestic building dates back to 1562. It occupies a vast space in Caird Park and delights visitors with its iconic architectural beauty. Built of rough stone, the castle has a square six-story tower and has been well preserved. By the way, it often hosts weddings, which indicates the special status of this building.
Address: Mains Loan, Dundee DD4 9BX
Dudhope Castle
Dundee is rich in historical buildings, and Dudhope Castle is one. Appeared in the XIII century, it served as soldiers' barracks during World War II. After the restoration work, the light, newly plastered castle with low cone turrets looks very attractive.
Address: 3 Infirmary Brae, Dundee DD3 6TU
Glamis Castle
Another castle on our list appeared for a reason. Its history begins in the XIV century and opens the curtain on the events of those years. Today, it resembles a medieval fortress and a French castle shrouded in many mystical legends.
Address: Forfar DD8 1RJ
McManus Art Gallery
A beautiful gothic building on Albert Square Street is one of those places that you will remember for a lifetime. You can get acquainted with the collection of arts and crafts and fine arts in the art gallery. The museum opened at the gallery and exhibits expositions dedicated to the city's history.
Address: Albert Square, Meadowside, Dundee DD1 1DA
Dundee Science Centre
Opened in 2000, this place immerses you in a world of discovery. This interesting science and educational museum can visit modern interactive exhibitions and installations. The main focus of the expositions is robotics and the practical application of various scientific discoveries.
Address: Greenmarket, Dundee DD1 4QB
Mills Observatory
It's the first permanent observatory in Britain. The building has a unique seven-meter dome made of papier-mâché. The observatory occupies part of the picturesque Balgay Hill, part of the park of the same name. So you can explore space and relax while walking on the numerous green lawns.
Address: Balgay Park, Glamis Rd, Dundee DD2 2UB
Dundee Museum of Transport 
Located on Market Street, the museum introduces you to cars and various machines. Here you will study the formation of the local transport system and see the first examples of buses and trains. Also, the museum reveals to you an interesting collection of vintage cars from around the world.
Address: 10, Market Mews, Market St, Dundee DD1 3LA
HMS Unicorn 
This is a surviving military ship built in the 19th century for the British Navy. You will be happy to walk on its deck and explore the 46 cannons showing its formidable power. A visit to the frigate will allow you to touch the majestic Scottish history and learn something new about shipbuilding.
Address: S Victoria Dock Rd, Dundee DD1 3BP
So, Dundee is the right place for your next vacation. Explore all the city's famous castles, museums, and galleries. And when you get tired, go for a breath of fresh air in the park or the River Tay promenade. You will enjoy your time in Dundee!
Hi, I'm Stan, writer, photographer and a passionate traveler willing to share my experience with readers