A person needs to be aware of Australia's immigration system before applying for an Australian Permanent Resident (PR) visa because its point-based system will help the department to understand whether the person is eligible or not for a PR visa. In the PR visa process, the visa consultant will guide you better than anyone and increase your chances of becoming a PR in Australia.
Working and Living as a PR in Australia has various benefits, and the person can also apply for Australian citizenship after being a PR holder for three years.
How to Migrate to Australia?
There are various visa subclass helping people to migrate to Australia. Some of the common visas are as follows.
Family Visa – People in a relationship with an Australian PR come under the family visa category.
Business and Investor Visas – Those who want to invest and open a business in Australia will apply for this visa.
Skilled Visa – People with academic qualifications and work experience planning to migrate to Australia come under this category.
Benefits of PR Visa
Some of the primary benefits highlighted below of having an Australia PR visa.
Live, work and travel anywhere in Australia.
Pursue higher studies and become eligible to apply for education loans.
Become eligible for social security after having an Australian PR visa for two years.
Sponsor family for PR if they meet specific requirements.
Apply for government jobs.
Travel to New Zealand and can apply for a visa there.
After PR, one can apply for citizenship.
Become eligible for the public healthcare system (Medicare)
First homeowner grant worth $10,000
Steps to Obtain Australia PR Visa
See the steps below in the process of obtaining an Australian PR visa.
Eligibility Check
One of the easiest ways to become a PR in Australia is by applying for a student visa. Most people migrate on student visas, and after spending a few years, they apply for PR. Apart from a student visa, one can migrate on a work visa. The Australian Government also provide employment opportunities for skilled workers worldwide who come under their SOL (Skilled Occupation List) and offer many migrating options, like sponsorship programmes, migration programmes, scholarships, etc. In immigration-related processes, visa consultants can assist better than anyone.
Skills Assessment
After migrating to Australia, the second step is to obtain a positive skills assessment in the selected occupation, and each field has its own SAA (Skills Assessment Authority). For instance:
IT Professionals – ACS (Australian Computer Society)
Engineers – Engineers Australia
Nurses – Australian Nursing & Midwifery Accreditation Council
Marketing Professionals – VETASSESS
Many more
Each SAA sets its requirements to approve skills assessment, like qualification, work experience, English proficiency level, etc. It would be better to learn about this before processing visa applications.
Points Test
Some visas subclass (189, 190 & 491) are points tested, where one meets the criteria for each category and receives points. The minimum point one needs to obtain is 65 to increase their chances of becoming PR. The categories below assist in gaining points.
Age – Between the age of 18-45, one receives 0 to 30 points.
Academic Qualification – Depending on the qualification of a person (certificate/diploma, bachelor/master or PhD), the points are between 0 to 20.
Work Experience – Depending on the work experience according to years, whether in or outside Australia, in the nominated occupation for migration, the points are between 0-20.
English Proficiency – Depending on the English language proficiency scores. The points will allocate between 0-20.
Studying in Australia – If one has studied in Australia for a minimum of two years and gained the qualification of at least the diploma and certificate level, they will obtain 5 points.
Study in Low-Population Areas of Australia – If one has studied in regional and low-populated areas of Australia will gain 5 or 10 points defined by the Australian Government.
Translator – As a translator of another language obtaining accreditation from Australia will gain 5 points.
Skilled Spouse – If one's spouse has a skilled occupation and a competent level of English will gain 5-10 points.
Single Applicants – Receive 10 points to avoid being disadvantaged.
Professional Year (PY) Program – One who studies IT, engineering and accounting from Australia can enrol in the PY program to gain an extra 5 points.
Sponsorship/Nomination from an Australian State – If one's occupation is the same as the state or territory is seeking, one can gain 5 or 15 points for that.
English Test
One must show evidence of English language proficiency. Australian immigration accepts IELTS, PTE, TOEFL and Cambridge. To gain more points than 65 and be invited by SkillSelect, one must score 7 in each module of IELTS to get 10 points and to get 20 points must score 8 in each module.
Applying for Visa
Before applying for the visa, one must receive an invitation from SkillSelect. The next step is to prepare and lodge a visa application to get a permanent visa.
Summary
There are various benefits of becoming PR of Australia; while processing for a PR visa, the migration agents will be the best fit because they know the immigration department inside out and stay updated regarding new changes and regulations. There are many immigration agencies helping people to settle in Australia. However, we recommend Asia Pacific Group, their education and migration agent in the Philippines, Australia and India, assist many people in the PR process.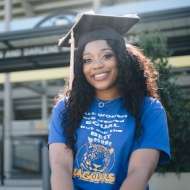 Bella Cameron was born and brought up in Melbourne, Australia. She is working as a senior blogger and educational consultant in Asia Pacific Group.