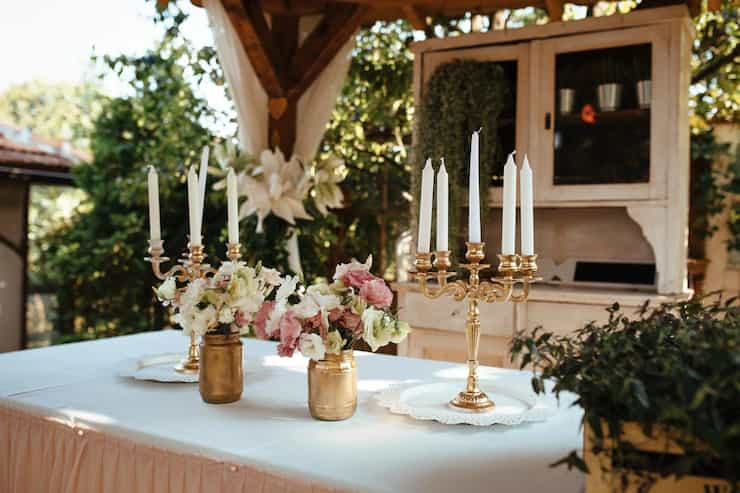 So, you're throwing a party. Whether it's a birthday, an engagement, a going away party, or just a casual get-together, you want to make sure it's a night to remember—for all the right reasons. One of the first things you need to do is choose the perfect venue. But with so many options out there, how do you narrow it down? We've compiled a list of ten questions you should ask yourself before making your final decision. Your budget is an important factor to consider when choosing a venue. Some venues may be more expensive than others, so be sure to ask about pricing ahead of time. You'll also want to consider any additional costs that may be associated with the venue, such as catering, decorations, and entertainment.
What Is the Preferred Location?
There are a few things to consider when deciding on the preferred location for a venue for a party. One is the proximity to public transportation. If your venue is not easily accessible by public transportation, it may be difficult for some of your guests to attend. Another thing to consider is the size of the venue. Make sure that the venue you choose can accommodate all of your guests comfortably. Finally, you'll want to think about the atmosphere of the venue and whether it suits the tone of your event.
What Entertainment Is There?
When it comes to party entertainment, there are a few key questions you should ask your venue before making a final decision. First, what type of entertainment do they offer? This can include everything from live music to DJ services to karaoke. Second, how much does this entertainment cost? You'll want to make sure that the cost of entertainment is within your budget. Finally, what are the venue's noise restrictions? This is important to consider if you're planning on hiring a band or DJ for your party.
What Is the Budget for the Event?
When you are planning an event, it is important to know what your budget is. This will help you determine what type of venue you can afford and what amenities you can include. If you have a limited budget, you may want to consider renting a space instead of purchasing a venue outright. You should also consider whether or not you need to hire outside catering or if the venue has its own staff that can handle the food and beverages for your event.
What Is the Theme or Atmosphere?
The type of atmosphere you want to create at your party will heavily dictate the kind of venue you choose. For example, if you're looking to host a more formal affair, then a banquet hall or country club would be more appropriate than, say, a bar or nightclub. On the other hand, if you're wanting to throw a more laid-back get-together, then those latter two venues might be better suited for your needs. Ultimately, it's important to think about the overall tone and feel you want your guests to experience before making any decisions about where to hold your event.
Are There Any Special Requirements for the Event?
This is an important question to ask because some venues might have specific requirements that you need to meet in order to use their space. For example, some venues might require that you use their in-house catering services or rent certain equipment from them. It's important to find out about these requirements upfront so that you can plan accordingly.
Can You Reserve a Date for a Tour of the Venue?
Yes, you can always reserve a date for a tour of the venue. You should do this as soon as possible so that you can get an idea of what the venue looks like and how it can accommodate your event. The staff will be able to answer any questions that you have about the venue and help you determine if it is the right fit for your needs.
How Many People Will Be Attending?
Are you planning a small gathering or a large celebration? The number of guests you expect will help to determine the size of the venue you need. Keep in mind that some venues have a maximum capacity, so be sure to ask about this ahead of time. You'll also want to consider the layout of the space and whether it can accommodate your desired guest list.
How Will the Venue Be Decorated?
Choosing the right party venue is essential to throwing a successful event. The venue you select will set the tone for the entire party, so it's important to choose one that matches the style and theme of your event. When you're searching for a party venue, be sure to ask about how the space will be decorated. Most venues will have a basic decor package that they can provide for an additional fee. If you have specific ideas for how you want the space to look, be sure to discuss them with the venue manager so that they can give you an accurate estimate of the costs involved.
What Is the Cancellation Policy for the Venue?
The cancellation policy for the venue you choose will be very important to know ahead of time. You will want to be sure that you are aware of any fees that may be associated with canceling your event. Most venues will require a deposit to hold your event date and time, so be sure to ask about this as well. It is also important to inquire about their refund policy in case you need to cancel due to unforeseen circumstances.
The Must-Haves at the Venue Include
Enough Space for Your Guests:

Make sure the venue can comfortably accommodate all of your guests. No one wants to be crammed into a small space all night long.

A Bathroom:

This one is pretty self-explanatory. Your guests will need a place to use the restroom throughout the night, so make sure the venue has at least one bathroom.

A Dance Floor:

This is a must if you want to have a successful party. Make sure the venue has a good sound system and plenty of space for dancing.

A Bar:

A party is not a party without a bar. Make sure the venue has a fully stocked bar with all the drinks you and your guests will want.

A Comfortable Seating Area:

Make sure the venue has plenty of

comfortable seating

for your guests to relax in between dances.

Good lighting:

Good lighting is essential for setting the mood and creating an atmosphere that your guests will enjoy.

An Experienced Staff:

Choose a venue with an experienced staff that will be able to take care of all your needs and make sure your party goes off without a hitch.
Conclusion
Asking the right questions before you book a party venue can save you a lot of time, effort, and money. We hope our list of 10 questions to ask has helped you figure out what you need to know before making your decision. Remember, the more information you have, the better equipped you'll be to choose the perfect party venue for your event.
I'm graduate from high school, Current occupation is listed as Private Household Service Occupations. I have stayed in four cities, including Rochester, NY and Brooklyn, NY.