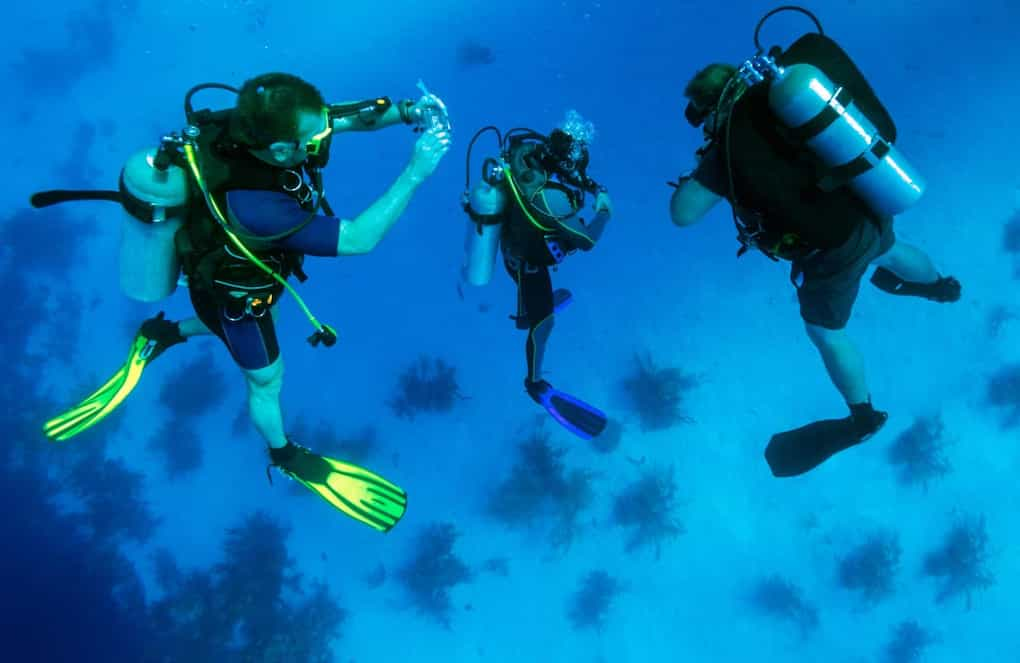 Whether going for single-day diving or a tropical vacation, taking the essential equipment with you is critical. Getting kitted up for a scuba dive sounds more relaxing and comfortable, but it will only come by when you have the essential equipment. A diving site is never friendly if you are short on gear, and hence you should go through this post to know what is required. If you visit an Aquarium or underwater zoo for scuba diving, the management might provide you with the kit, but what if they don't? Knowing the scuba diving equipment checklist is mandatory; keep walking with us to learn more!
Scuba Diving Equipment Checklist:
An equipment checklist will help you when you are packing things for your tropical vacation, and it will remind you of every item you may require on the site to put in your bag. While you wish to come up with your customized checklist, we have compiled a comprehensive collection of gear that may cover your needs. Let us go through the list and items without any further delay!
1. Personal gear:
The first thing on the scuba diving checklist is personal gear. You may have your partners jumping into the water with you, and you can ask for a few things if you have missed them packing. However, how can their personal gear will fit your body? It is something you can't afford to forget while preparing your bag.
A personal gear list does not possess many objects, but the ones are more essential than the rest. It would be best if you had the following while going scuba diving.
Snorkel
Mask
Fins (Open heel or Full-foot)
These items will help you stay equipped and organized during the dive. Have you not experienced scuba diving yet? Why not start your journey with the safest option? Consider booking your Dubai Aquarium and underwater zoo tickets today and go scuba diving!
2. Dive tools:
Once you have packed your personal gear, let us move on to the next section: essential dive tools. These elements will add more comfort and feasibility to your diving adventure since most of the equipment is assistive. Here is a list of items you should consider packing under this heading.
Timing device (Dive watch)
Compass
Dive light
Dive knife and sheath
Dive reel and line
Slate and writing tool
Lift bag
Most of these items are required underwater, and hence you should double-check your bag to ensure you have them all.
3. Emergency equipment:
A diving spot could be uncertain, and everyone is prone to severe injuries and emergencies. Don't you think taking emergency equipment and first-aid kits with you is beneficial? Of course, it would be a wise step. Having an emergency kit with you means you can tackle emergencies and injuries without taking the person to a hospital.
Following is a list of items you should have to stand ready for emergencies during your diving adventure.
CPR pocket mask
Whistle
First-aid kit
Glow sticks
Pony setup
Pony cylinder
First stage
4. Exposure protection:
Exposure protection is necessary for waters, especially if you are on a tropical vacation. Waters are uncertain, and you may get across various hidden obstacles. Depending on your water suit (drysuit or wetsuit), you can take safety equipment with you.
i) Wetsuit:
If you are using a wetsuit, you should have the following items in your bag.
Wetsuit boots
Hood
Beanie
Gloves
Rashguard
Swimsuit
Towel
ii) Drysuit:
Divers who are going with a drysuit should pack the following items before leaving.
Drysuit boots
Hood
Drysuit thermal
Thermal gloves liners
Thermal socks
However, if you visit an Aquarium, the management will provide you with sufficient equipment and water suits. Do you wish to spend your next weekend with aquatic creatures? Consider visiting Dubai Aquarium and underwater zoo with your loved ones!
5. Backup gear:
Divers need backup when they are in the water. Despite being high-quality, you must not put all your trust in your equipment as they can go out of order at any time. It would be best to keep a backup bag with you to deal with unpleasant situations. Whether it is a backup light or a backup mask, having this bag is essential.
Your backup gear can also be helpful for your other diving partners if they are short on anything. Having this bag means you can tackle all the obstacles that could stop you from making your diving adventure a memorable one. Don't forget it!
Dubai Aquarium is home to more than 33,000 aquatic species of all sizes. The vibrant colors of these animals will certainly make your day should you visit the place with your family or loved ones. Consider booking your tickets today and pay a visit to explore the hidden aquatic world!
Kieran Edwards is a content writer and researcher, and a regular contributor to many blogs. He writes about tech, finance, travel, marketing, and biz.