Have you ever tried renovating your house multiple times but you always end up not satisfied with the outcome? Perhaps, you thought you already did everything from painting the wall with a new color and changing the layout of the place, to purchasing new pieces of furniture. You already spent a large sum of money and allotted much of your time and effort just to make the house a better place to live in.
However, upgrading the interior design of your home does not always include those expensive and tedious ways. It can be as simple as adding newly customized cushions and made-to-measure curtains. They are the cheapest and most effective ways to give the place a quick update. You will be surprised by their impacts on your living space.
The market for furniture items is very saturated which is both a good and a bad thing. On the one hand, you will have a lot of options to choose from with various styles, colors, and sizes. On the other hand, you may feel overwhelmed and confused about where and what to purchase. If you are eyeing customized cushions and made-to-measure curtains that are superior in terms of quality, then check out the products offered by Yorkshire Fabric Shop.
Why purchase from the Yorkshire Fabric Shop?
The Yorkshire Fabric Shop outperforms its competitors in the home decor industry due to several reasons. It offers numerous options of cushions and curtains so it is impossible for you not to find the one that best suits your tastes and personality. They manufacture their products through the use of textured chenille plains to tribal patchworks and velvet animal prints. It also prides itself in manufacturing authentically different cushions and curtains made by expert weavers and artisans. Your guests will always be amazed by their uniqueness and high craftsmanship.
Another reason why you must purchase from this shop is that they provide order samples free of charge. It means that you can request sample fabric and it will instantly deliver it to your doorstep. It also allows you to create your board where you can experiment with mixing colors, patterns, and prints. Besides that, it is committed to providing the best customer experience no matter where you are in the world. Chek Yorkshire Fabric Shop hours of open to know when you can place your order and communicate with their customer service representative.
Yorkshire Fabric Shop's customizable cushions
1. JO-1045 Handmade cushion
This JO-1045 handmade cushion is composed of light and bright colors, including green, blue, yellow, and pink, with a blue background. It is a great addition to your house if you want it to look more vibrant and more welcoming. It is made from heavyweight velvet pattern upholstery fabric making it durable and comfortable. This material consists of 47% polyester. 43% viscose and 10% cotton materials. The weight of the fabric is approximately 915 grams per linear meter while the width of its roll is 135 cm.
2.   CTR-1059 handmade cushion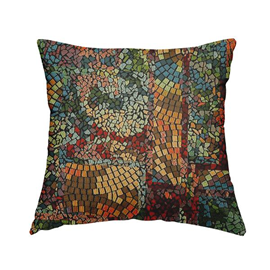 If you have a traditional-themed house, then this CTR-1059 is the most viable option. It has a pasha-stained mosaic pattern composed of several bold colors. It is manufactured through the use of chenille furnishing upholstery pattern fabric consisting of100% polyester. It has a 388-gram weight per linear meter while its roll width is 135 cm.
Yorkshire Fabric shop made to measure curtains
1. CTR-66 made to measure curtains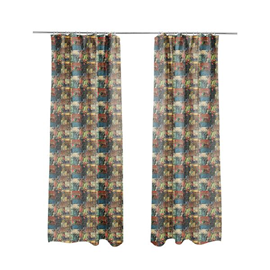 The CTR-66 made to measure curtains has a wonderland patchwork pattern with multiple colors. You can never find the same design from other furniture stores which gives you a sense of exclusivity. The shop used printed soft velvet furnishing fabric composed of 100% polyester in crafting the item. IT has a fabric weight of 128 grams per linear meter while its roll width measures 135 cm.
2. CTR-05 made to measure curtains
This CTR-05 has a stripe pattern in red, gold, and green colors. It is made from a quality woven fabric composed of polyester and acrylic materials. Its geometric patterns can improve the texture of any space. The fabric weighs approximately 460 grams per linear meter with a roll width of 135 cm.
In a Nutshell
Yorkshire Fabric Shop gives you the freedom to decide on how you would want your cushions and curtains to look like. In this way, there are higher chances that you will love the result compared to when you buy ready-made ones. Head over to its website now to start experimenting with the color, print, and style of your cushions and curtains.
Jessica knows how to create interesting content that offers true value for a blog, website, or brand. She creates content for several categories, such as technology, SEO, marketing, healthcare, education, career development, etc.