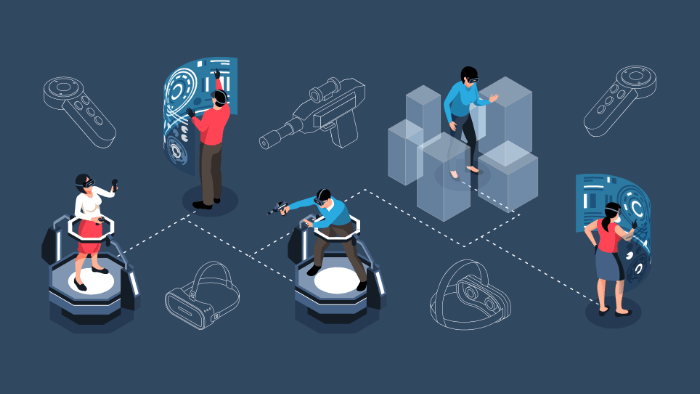 Technology is a great equalizer and opens avenues to new prospects and career options. The metaverse is one of the technological wonders of this era. It is being hailed for its potential to revolutionize how humans will live, work, study, and interact. Users are enthusiastic about the potential and applications of the metaverse. The global economy is all set to change as the metaverse economy gains traction. From individuals to start-ups to big brands, all are keen to know more about what is metaverse.
The metaverse is the advancement of Web 3 internet technology and will enable live interactions rather than only browsing actions. There will be a multitude of metaverse worlds created by many developers and catering to specific domains.
Benefits of Metaverse for Education
Yahoo Finance reports that the global Metaverse in Education Market will grow at a CAGR of over 39.58% from 2022 to 2030 to touch $94.9 Billion by 2030.
The metaverse is a growing trend among educationists as an advanced educational tool. It is being appreciated for its capability to support remote, decentralized, and immersive learning. This enables millions worldwide access to quality education remotely, which is a replica of on-campus education. Metaverse classrooms will help with knowledge distribution, upskilling and personalized learning.
The implications for higher education are revolutionary. The evolution from 2D learning to 3D -360 simulated degree learning will change the higher education pedagogy.
Benefits of Metaverse for Higher Education
The metaverse offers interactive and immersive 3D learning spaces that can help students focus better. Immersive learning leads to better engagement with the subject matter, and drives better learning outcomes and retention. The metaverse also fosters simulated and augmented environments that can replicate real-world conditions. This makes it an ideal tool for higher education, as it can augment a student's learning capability, academic performance, and skill sets.
What does this mean for a medical student? Let's imagine that medical students need to know about the human heart.
In a lab, all of the students would have to go through training together. But this can be hard when their number is large. They can't get personal attention or the views they need. Instead, they are mostly observing others with inadequate practice. They will watch teachers and videos on watches, tablets, or 2D animation rather than actually practicing.
Now let's take a look at how VR training will help surgery interns learn:
Students can learn everything they need to know about the human heart through virtual reality. With immersive learning, students can enter a 3D human heart and manipulate it 360 degrees to get a closer look. They can repeat this as many times as needed, so each learner gets exactly what they need.
How Higher Educational Institutes Can Benefit from the Metaverse
A great benefit of the metaverse is that it takes a lot of financial pressure off of institutions. Instead of spending money on labs, equipment, and auditoriums, institutions can instead use virtual content. This form of media can be made available to anyone, at any time, through Artificial Intelligence to make them fit any consumer's needs.
The great thing about the virtual world is you don't need expensive labs, equipment, or auditoriums. You can talk to both live and virtual audiences all at once without setting foot outside your office. This type of content can be easily replicated and repackaged to meet the needs of virtually any consumer with the help of AI.
Higher education streams like medicine and engineering can have a lot of positive benefits. With something like medicine, for example, you can get a more in-depth understanding of the human body by getting a real look at it on a cell level. Engineers are often able to create prototypes before final products are even launched. This saves time and resources in the long run.
Conclusion
In conclusion, when considering the benefits of this education environment, there are many advantages to getting higher education in the education metaverse. Institutes worldwide are partnering with metaverse developers like Edverse to understand what metaverse is and how they can enter it and launch their offerings in this educational environment.
To know more about the potential of metaverse in higher education, connect at www.edverse.com.