If you are in the market for a new sofa set for your home, you likely want to ensure that it fits in with your style and décor. Shopping for a new sofa set can be a daunting task, but with the right guidance and careful consideration of what you need, you can find the perfect setting for your home. In this blog post, we will discuss how to shop for a sofa set that suits your home, including the key factors to consider when making your purchase.
Define the space
When you are shopping for a sofa set for your home, it is important to consider the space in which it will reside. You will want to measure the area and take into account the surrounding furniture, window, and door placement, and other elements of the room that can influence the size and placement of the sofa. Consider whether you want the sofa to be the focal point of the room, or if it should blend in with other pieces of furniture. Additionally, make sure you have enough space to move around the sofa and create a traffic flow path without having to squeeze past it. This will help you determine the optimal size of your sofa set.
Consider your comfort needs
When shopping for a sofa set, you should always keep comfort in mind. Think about how you and your family will use the sofa and what level of comfort is important to you. You can consider factors such as cushions, seat height, armrests, and back support. Many sofas come with adjustable headrests, so you can customize the seating position for optimum comfort. Remember that some styles are more comfortable than others and the type of fabric you choose can also affect comfort. If possible, visit a furniture showroom and try out different types of sofas to determine which one best suits your comfort needs.
Determine the style
When it comes to purchasing a sofa set, you should determine what style best suits your home. The style you choose will depend largely on the size of your room, the existing decor, and your personal taste. Do you want something sleek and modern? Or do you prefer a classic and timeless look? Consider the existing pieces in the room such as rugs, lamps, and tv cabinet to find a sofa set that complements them. If your room has a lot of warm colors like oranges and reds, opt for a warmer-toned sofa set with earthy colors.
On the other hand, if your space is filled with cool colors like blues and grays, a neutral-toned sofa set can bring balance to the space. To get a good idea of the different styles out there, look through catalogs and magazines or even search online for inspiration. This will help you narrow down your choices to find the perfect sofa set for your home.
Check the frame
When you're looking to buy a sofa set, you should always check the frame. It's important to make sure that the frame is strong and sturdy enough to support your weight and will not easily warp or bend. Look for frames made of hardwood like maple, oak, or beech, as these are the most reliable and long-lasting materials. Also check to make sure there are no loose screws, bolts, or joints in the frame. Make sure the frame has been well-constructed and reinforced with corner blocks for extra stability. This is especially important for heavier users and for large pieces of furniture.
Choose the right filling
When it comes to choosing the right filling for your sofa set, it's important to consider the look, feel, and durability you want. Many sofas come with a variety of fillings to choose from, so you'll want to take the time to research the different options and make an informed decision.
Foam is a popular option for sofas because it provides good support and is long-lasting. It's also light and easy to move if necessary. Memory foam is great for people who want extra comfort and body contouring, as it molds to the shape of your body.
Feather and down are great for a soft and luxurious feeling but may need to be fluffed up often to keep the cushions full. This type of filling is also more expensive than other types.
Synthetic fibers like polyester fiber or recycled PET fibers offer good support and are usually hypoallergenic. They're also quite affordable but may not last as long as natural materials.
Go for a good-quality fabric
When it comes to choosing the fabric for your sofa set, it's important to consider both style and quality. You'll want to select a fabric that is both comfortable and durable. For example, if you have pets, you may want to avoid delicate fabrics like velvet or silk and opt for something more durable like microfiber or linen. Additionally, if you live in a hot climate, consider selecting a fabric that has natural cooling properties like cotton or hemp.
When shopping for your fabric, make sure to ask about any special treatments the fabric may have undergone such as stain protection or wrinkle-resistant properties. These treatments can help keep your fabric looking and feeling great for years to come. Finally, if you're unsure of which fabric will work best for your home, consider purchasing a few fabric samples so that you can test them out at home before committing to any one type of fabric.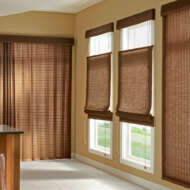 https://gallerydeptofficial.net/
https://www.skoposhomes.com