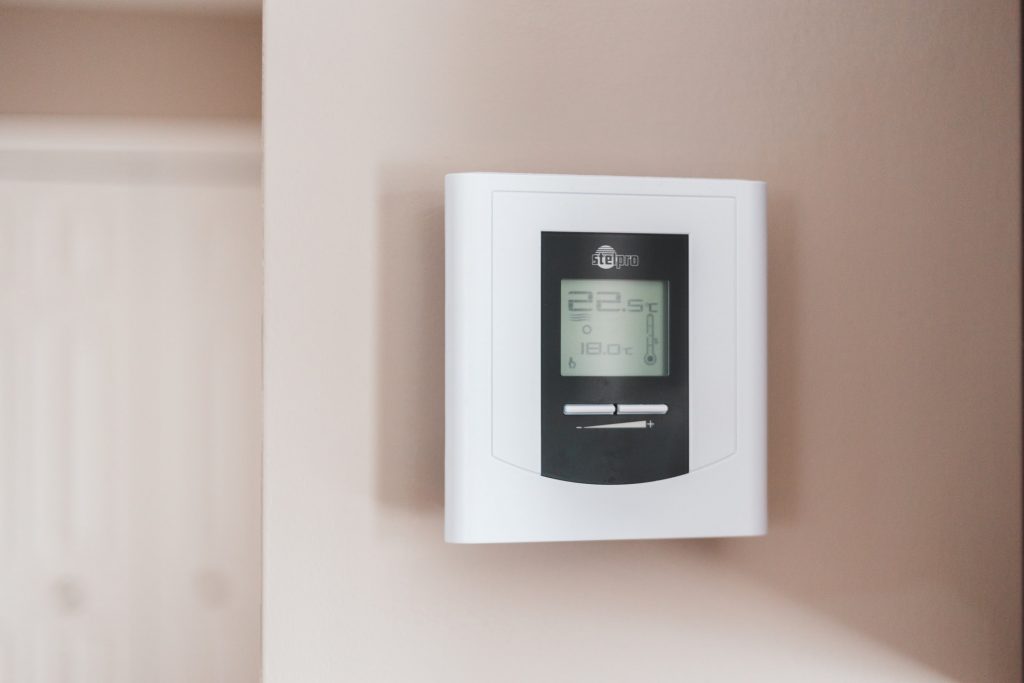 As we know, the smart thermostat is being widely used all around the USA. A smart thermostat is being considered the best type of thermostat till now. It has all the features that you require. It is the complete package. It can be controlled remotely, and it can control your HVAC system on its own as well. One thing that we can say is the main reason for buying a smart thermostat is its energy-saving quality.
A smart thermostat helps you save money. Is it really true? If it is then how? But first, learn about what is a smart thermostat.
What is a smart thermostat?
A smart thermostat is a thermostat that can be connected to your Wi-Fi at home. You can control the thermostat through a smartphone app. This means if you are not at home you still can operate your thermostat from anywhere. A smart thermostat is also compatible with voice assistants like Amazon Alexa, Google Home, and others. Moreover, a smart thermostat has the ability to learn about your house temperature and adjust the heating or cooling system according to your comfort level or at an ideal level.
How Does a Smart Thermostat Save You Money?
A smart thermostat has several ways to save your money. These are all technical ways not by any magic trick. A smart thermostat learns about your schedule and keeps the temperature at your desired level. It does not set the temperature too high. In fact, it keeps the temperature as low as possible and saves energy as much as it can.
Also, a smart thermostat observes your house temperature and your schedule. In this way, it controls your house temperature on its own. It also helps you to set the schedule by giving you the best suggestions so you can save the most energy.
How Much Money Can a Smart Thermostat Save?
Now let's have a look at how much money a smart thermostat can save. Usually, it depends on the heating or cooling system of your house. So it's all estimated numbers.
For example, according to a study by Nest that a smart thermostat saves up to 10 to 12 percent of your heating cost and 15 percent of your cooling cost. This was the study by Nest for Nest smart thermostat.
Meanwhile, Ecobee smart thermostat can save up to 23% of your cost of bills. This number is claimed by Ecobee which is based on a house that set its thermostat at 75 F.
Different types of Thermostats:
There are the following types of thermostats:
Programmable thermostats
Non-Programmable thermostats
Smart Thermostats
Wifi thermostats
Now let's see in detail what are the functions of these thermostats. How they are different from each other in terms of features and quality. Although they do the same work some are using advanced technology and some of them are more advanced. HVAC Success Tips and Tricks from Experts.
It is vital that your HVAC system works properly in every home. Everybody has experienced an energy problem at one time or another in their lives. The following article will give you some great tips to keep your HVAC system in top shape.
Air conditioning is important, even though most people think about heating systems in the winter. Make sure your heating system and furnace are properly connected to the air conditioning system. The most cost-effective option is to use the ducts both for heating and cooling.
Control on thermostats:
To save money on cooling your house, you can program a thermostat. You can save up to 10% on your monthly utility bills by setting your thermostat at 10-15 degrees during the day. Modern programmable thermostats can be controlled remotely from your laptop, mobile device, or personal computer.
Programmable thermostats:
Installing a thermostat that can be programmed is a great way to save money when your home is being cooled. The programmable thermostat can be used to reduce the temperature by 10 percent for eight hours each day. This will result in a 10% savings. You can control them from your computer. Or you can also control them from your mobile.
Wifi thermostats:
These types of thermostats are easily connected through wifi and you can access them on your mobiles. It will help you to do settings from your mobile.
Smart thermostats:
The most advanced technology is smart thermostats. They will adjust themselves according to the environment. They will enable and disable the features by themselves.
You should now be aware that your HVAC system must be maintained properly after reading the article. You will end up with serious problems in the future if you leave it alone. It is not what you want to find out that your vents aren't working properly. These tips will help you prevent HVAC failures in your home.
Sarah Taylor is a good content writer and she writes a lot of content for many blogs. Her content is very informative and perfect for blogging sites.