Google Business Optimizations and Local SEO Priorities
Every business invests lots of resources to have a solid and visible online presence. Building websites, engaging on social media handles, investing in google ads and whatnot. Another way that gives the business a booming success is its listing on Google business.
You need to stand out when people search for services along with "nearby me". Google shows the best services near them along with area, contact information and honest reviews about their services. For Local SEO, every business should have proper Google Business optimization. Google uses this data to cater to local searches.
Before starting with optimization tips and tricks for your Google Business profile, lets' understand Google Business profile first.
A Google Business profile helps people to find local businesses and service providers easily. Being the largest search engine in the world, Google helps local business owners to expand their reach in local areas as well as globally. It provides many options that improve your Local SEO on Google maps and your business's specific features.
Just as SEO(search engine optimization) helps your website get a good ranking, local SEO helps your business increase its visibility by implementing a plan of action. It makes sure that whenever a local search occurs, it's your business that pops up first.
Here are a few tricks that can help you in optimizing your Google Business Profile
Your Business information
Provide all the essential and basic information about your business in the Google Business profile. You can start with NAP ( Name, Address, Phone number) and complete all the other essential sections. Try to have the same NAP across all your digital presence. This increases your trust relationship with your customers and good credibility for search engines.
Choose the correct category.
Choose a category that best suits your business. If there's no specific category related to your industry, try to choose one broad enough to cover your category. If you don't choose it, your google will choose it for you, and sometimes it is not even close to what you do. You don't want to pop up in someone's search who doesn't even need you.
Take total leverage of the description.
A google business profile provides 750 characters for a description of your business. Take total leverage of that space to provide brief yet valuable information about your industry. Use keywords related to your industry and location. For example, If your business is based in Sydney, you can use keywords that are a combination of your location and service, e.g. SEO Sydney and tell them why they should choose you over someone else.
Add good-quality photos. Since it's a business profile, anyone can add photos. At the same time, this gesture of your customer is appreciative because somewhere they are happy with your services. However, these pictures generally result in low quality. This can leave a wrong impression on your brand. Post good-quality pictures on your own. Share pictures that are relevant to your industry. Investing in a photo shoot is a good idea at this point.
Google posts, just like other social media posts, can be used to promote and spread the news about your brand. Posts help give a piece of crisp information about your industry. You can use them to inform customers about a marketing campaign or upcoming offers. Always add a call to action.
It will increase the opportunity to interact with your consumers directly. A CTA compels the visitors to get engaged through liking, commenting, sharing if you feel informed etc.
Check out your competitors
Choose the keywords related to your industry and do a google search. Competitor Analysis is integral to any field. Use your competitors as a guide to finding out what you are missing and what they are doing to come out as exceptional. Develop a strategy to outrank them in targeted keywords.
Engage with people in reviews
In this digital era, if we want to know the quality and response of any goods and services, we first read reviews for the same. Reviews are the most trusted form when it comes to brand reputation. Good reviews give a clear message about your brand's credibility. Try to engage with people in the review section. Even if it's a negative review, try to deal with it politely. Google puts value on consumer reviews, helping you rank better on the search engine result pages.
Don't miss the SMS contact option
Enable the SMS option on your google business profile. Nowadays, many people prefer text messages over phone calls with strangers. Business profiles which do not enable this mode of communication suffer losses. People love to interact with people. If you got that early, you are already one step ahead.
Conclusion
Google business profile is a boon to your business. You can take your business to a newer height by utilizing its features and being consistent. Optimize your profile according to the changing trends because google keeps changing its algorithm.
Content is king! Never compromise with the quality if you want to stay in the marathon of SEO and algorithm.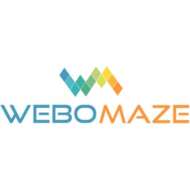 Webomaze is the most popular and trusted seo company in Hobart. https://annualeventpost.com/user/webomaze0788/