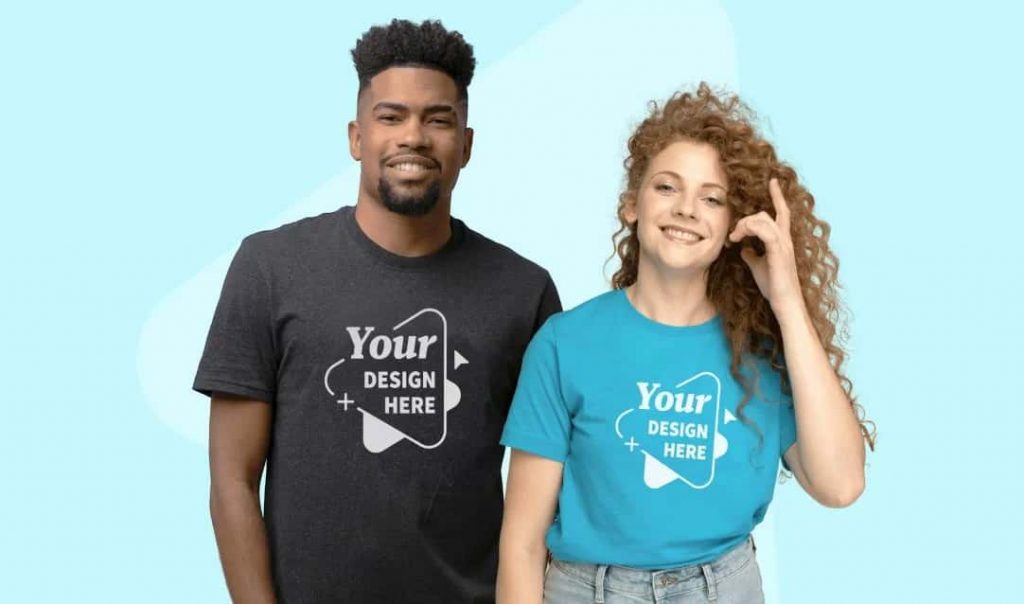 Businesses worldwide are applying this practice, this time with a personalized t-shirt. But why? Because customers want to learn more about a brand and are curious about what goes on behind closed doors. Let's examine the eight benefits of using custom t-shirts as a promotional strategy and why you should consider them.
Helps Establish a Strong Emotional Connection:
With custom shirts, businesses may build a solid emotional bond with their target market. If you haven't started this strategy yet, you might as well go for the printing of customized t-shirts. Distributing them to staff members, customers, and guests at a conference or on any other occasion is a perfect marketing idea to spread the news about your brand. It actually works because today's customers demand transparency in everything. Believe me!
A Cost-Effective Approach:
Your marketing goals have been accomplished brilliantly without breaking the bank.
You can effectively draw clients with little effort.
What more could one ask for?
T-shirt printing is one of the fastest and most efficient forms of advertising available compared to other strategies. Simply choose a print and a color scheme with high-quality fabric. The process of printing t-shirts is really quick, but make sure you have a clear understanding of the colors, size, text, and other factors included within the process. Working with a trustworthy t-shirt printing business will enable you to create personalized t-shirts of the highest quality at a reasonable cost. You can ensure that you're receiving the greatest look for your garment demands while staying within your specific budget with the assistance of design pros who have a firm grasp of custom screen printing.
Continuous Promotion:
T-shirts can help you create a promotional tool that outlasts other media like TV, banners, publications, etc., by helping you achieve your goals for a long time. T-shirts and the message you want to spread should be handled with care because they will stay longer. You can move toward the t-shirt to take your business to the next level if you know your target market and all available resources.
Giving a t-shirt to your staff, volunteers, clients, or anybody else needs to be done once; nevertheless, your brand will be consistently advertised every time they wear it. When worn regularly, personalized shirts continue to advertise your brand, but if you choose a low-quality fabric, they will fade in less than one year.
Bringing in Talent
If you are a brand owner, you cannot deny a t-shirt's influence over your target market. Recall how Coca-Cola raised a lot of awareness about soft drinks, breast cancer, etc., at one point. These were successful campaigns. For instance, if you have a fashion business, you might wear t-shirts to promote your brand at gatherings. Many viewers of that network show would wish to join you. Why? Because the talent is drawn to your brand's logo or a slogan on the shirt. Hence, you can recruit people sincere about joining you without going through a long and tedious hiring process. The marketing power of t-shirts has been very influential throughout history.
Break the Ice:
Custom t-shirts do indeed make for good conversation starters.
T-shirts have been around for decades! Blah blah, etc., but printed t-shirts have come to represent brand identity and are making a massive entry into the street fashion style. A well-customized t-shirt can be eye-catching and substantially impact those around you. Last night, as I was crossing Wall Street in New York, a stranger stopped me and asked, "Hey, where did you buy this t-shirt?" I was sporting the t-shirt "I'm a Democrat, Don't Bug Me." Lol. Finally, we discuss the brand of the t-shirt, etc. This is how a t-shirt for your organization can advertise for you.
Improve Team Spirit:
You've probably heard about team building on social media, particularly LinkedIn. Establishing a team is similar to building a connection on a social and professional level between you and your employees as a way to reward them for all the efforts they put into your organization. One of the most well-known strategies used by organizations to increase team motivation is the use of personalized t-shirts. Giving your employees custom t-shirts will increase their desire to work for your company.
Please note that success comes from achieving the overall organizational goals and improving production. Giving your staff t-shirts promotes your brand when they wear them or speak about them on social media. It would help if you worked on this to give your staff a feeling of togetherness, satisfaction, and belonging. Using a customized t-shirt, you can empower your employee with a certain power level.
Compete Against Powerful Rivals:
Today, an efficient marketing strategy aids business growth and helps you compete in a competitive industry. Modest marketing is relatively inexpensive compared to traditional marketing because of the rapid advancement of technology. Another cutting-edge marketing tactic to draw in new clients and keep hold of old ones is bespoke t-shirts. Startups and small enterprises can focus on the custom t-shirt strategy because they have limited company activities and less capital for marketing.
Helps to ensure Workplace Safety:
Let's say you are the event's host, you have finished all the preparations, and the event is scheduled for the following day. But did you examine the secrecy? How do you identify a stranger or your employee in a vast crowd? Even though we are familiar with our coworkers, some teams we have never met in an organization cannot recognize. You can spot the members if you allow your staff members wear t-shirts from your company.
Wearing custom-printed t-shirts helps keep outsiders out of your company's and events venues. It's becoming increasingly crucial, especially when planning significant events. T-shirts don't just advertise a brand; they also give you a security solution.
There is definitely always a reason for custom-printed t-shirts! Whatever the cause, get ready to take your organization to the next level with your demands for custom t-shirt printing.