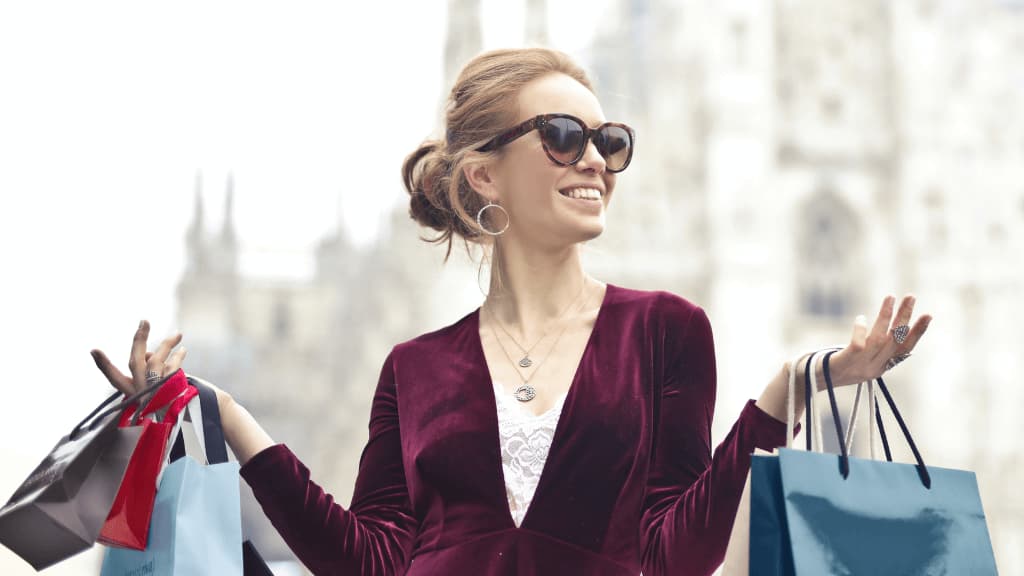 There are two ways to approach jewelry styling. 'Less is more' or 'more is more,' but whichever way you look at it, you cannot deny that jewelry adds a finishing touch to your ensemble and makes you look put together. Fine, eclectic pieces or chunky, eccentric ones, wherever you are on the spectrum of jewelry, we have been scouring runways and red carpets to see what trends will grip the world of fashion next, and this is our forecast.
As the world starts to step out after the prolonged pandemic scare of the last few years, people are beginning to invest more meaning into the way they express and dress. Customized jewelry has taken on new significance. Bold, individualistic designs are taking precedence and people are making conscious, style-over-fashion purchases. If this strikes a chord, and you want to explore the world of jewelry and what is trending, we have compiled a list just for you.
If you are looking for a reliable and hassle-free experience while buying customized branded jewelry, Angara is the place to go. Marrying age-old jewelry wisdom with new-age technology, Angara offers the best of both worlds where the customer can custom create their own piece of jewelry according to their personal choice.
The wheels of jewelry trends turn more slowly than that of fashion. We just saw a white dress spray painted from a can onto Bella Hadid's body in under 10 minutes on a runway at the Paris Fashion Week. While we may still be a good few years away from jewelry being spray painted from a can, these following jewelry trends are definitely going to be scorching the scene this season.
1. Chunky Everything
After months of working from home and attending meetings in our pajamas, we are ready to step out and take on the outside. And people are turning the volume up on their jewelry to express their optimism. Larger-than-life, thick, bold chains, bangles, cuffs or even hoops are all the rage now. They are statement-making pieces that can be worn on their own, or even stacked for a trendy look. It is a nod to the 90s and 2000s fashion trend and in its new avatar, is more gender fluid, which adds to its appeal.
2. Links Are In
All the 'it' girls are wearing it, and you can too. Link jewelry is big right now, and there are a lot of options to choose from. Whether you want a barely there link chain or a piece that commands attention from a mile away, you will easily find a piece that is just right for you. Add a charm or two or layer them with other pieces, link chains, rings, hoops and bracelets are here to slay. If you dip your toes into the world of link jewelry, you will find that there are more choices than you can imagine. Choose from curb chains, paperclip chains, Cuban chain links, Figaro, herringbone, satellite link chains and so many more!
3. Put on the Layers
A true fashion girl will know that she does not have to choose between her favorite pieces of jewelry, she can wear them all. The advantage of the layering trend is that no matter where your love lies on the spectrum of fine to chunky jewelry, you can always layer. When you are layering necklaces, make sure you combine the lengths in such a way that they do not compete for attention. Sticking to the rule of three is always good, as more than three necklaces may look very busy. Stacking rings and wrist ornaments has always been in fashion, and now you can stack earrings and anklets too! Layering allows you to dress up or down depending on your mood and look, and we are here for this trend!
4. Bling the Royal Way
We are always fascinated by royalty, whether it is real royalty or reel royalty. So, when we spot, from Kate Middleton of Britain to Kate Sharma of Bridgeton, wearing regal, colored gemstone jewelry, we sit up and take notes. Diamonds have ruled the jewelry roost for a long while now, but colored gemstones have slowly gained popularity. They are stunning, don't cost as much, and add a pop of color to any ensemble. Colored gemstones are valued for their properties and meaning and are often used in combination with diamonds to create unique bespoke designs. So, whether you choose a tiara or ring, a great way to customize your colored gemstone jewelry is to wear your birthstone for better luck!
5. Spell It Out
Selena Gomez was snubbed by a designer who refused to dress her for an event calling her ugly. How did the celebrity respond? A few days later, she was famously seen wearing a barrette that spelled 'ugly' in big, bold letters. Whether it is a word you live by, a logo of your favorite designer or even your loved ones' names, you can spell it out in bling and add a bougie touch to your look. Earrings, barrettes, charm or channel-slider bracelets, necklaces and rings, all can be custom created to spell something that has meaning to you and elevate your look at the same time.
6. Swirls of Pearls
Pearls are delicate, classic and utterly feminine. This is why we are ecstatic when we see pearl jewelry being interpreted in new, gender fluid and sometimes masculine ways. Wrap a long string of pearls around your neck to create a collar of sorts and wear it with a crisp white shirt for a boss lady look, or go with pearl stud earrings to channel old Hollywood charm. The latest we have been seeing on runways is large, oversized pearls being worn with minimal outfits for balance. Another chic option is to wear natural, unshaped pearls. Either way, pearls can be layered, dressed up to look like you come from old-world money or dressed casually to look like you are an off-duty model.
7. Talisman Jewelry
As the world begins to adjust to a new normal, we need all the protection from negative energy that we can muster. So, began the trend of wearing little blue evil eyes and hamsa or the Hand of Fatima symbols on our jewelry. Ethnic amulets have also gained popularity as motifs in jewelry and it is a symbolic way of offering protection to ourselves and our loved ones. If you are the kind of girl who charges her crystals in the moonlight and burns sage to cleanse her space, then we are sure you have a little collection of these hypnotic pieces of jewelry. Choose from crosses, hearts, horseshoes, crescent moons, sun symbols, whatever connects you to a higher entity and empowers you. Jewelers are tapping into this new trend and there are many chic pieces and offerings to pick from.
Aaru Garg is highly experienced fashion blogger and content writer. She is writes for multiple niches like fashion, lifestyle, education and astrology etc.