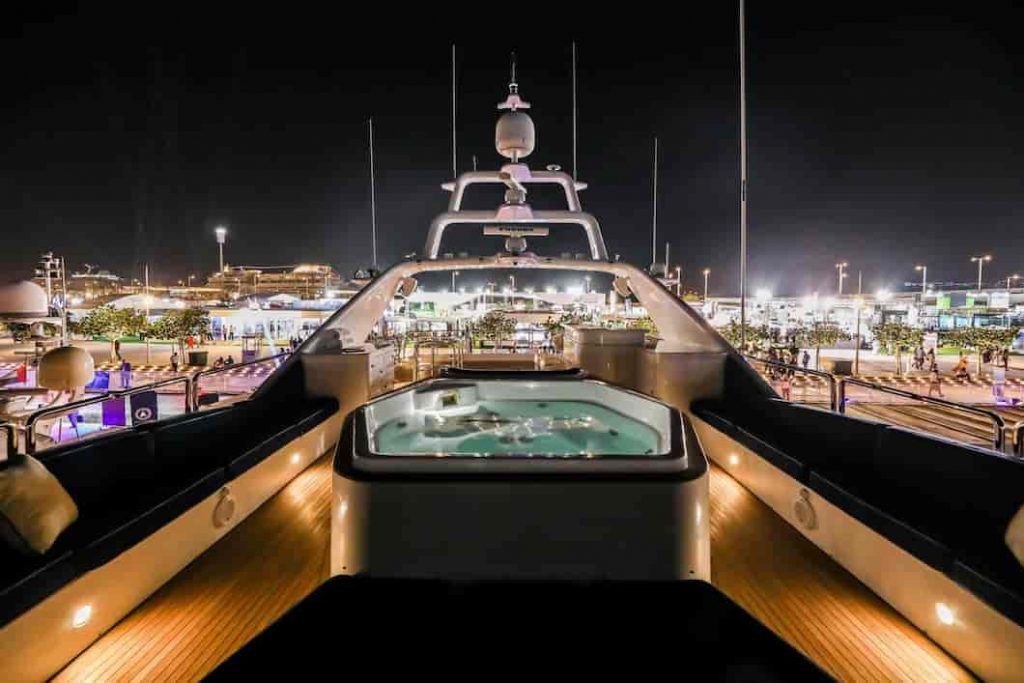 Luxury yachts with elegant, comfortable interiors and plenty of onboard amenities are the perfect way to sail in style and enjoy the best life offers. If you're planning a luxury yacht sailing vacation, here are six tips to help you make the most of your experience.
1. Choose the right vessel
There's a wide range of luxury crewed yachts to choose from, so it's important to select a vessel that suits your needs and preferences well. Consider the size of the yacht, the number of cabins, and the onboard amenities that are important to you.
Some of the things to keep in mind while booking a yacht charter are:
The number of people in your group: You can find both small and large luxury yachts to accommodate groups of different sizes. If you have a large group, ensure the yacht you charter has enough space for everyone to move around comfortably.
The duration of your charter: Choose a yacht that's big enough to accommodate your group for the entire length of your trip. If you are going for a day cruise, you'll only need a yacht with enough seating arrangements for everyone. But if you plan to spend the night or more on the yacht, you'll need a vessel with enough beds and bathrooms to accommodate your group.
What kind of activities you want to do while on board: On a luxury yacht, you can enjoy a swim, sunbathe on the deck, enjoy a romantic candlelight dinner with your beloved, throw a BBQ or dance party, sail to beautiful islands and beaches, and indulge in many adventure activities. Let your imagination run wild and ask the charter company about the different activities you can do on board the yacht of your choice.
2. Plan your itinerary in advance
To make the most of your luxury yacht sailing experience, it's a good idea to plan your itinerary. This will allow you to choose the best ports of call and ensure you don't miss out on any must-see sights.
Favorite yacht charter destinations in the Caribbean include the Virgin Islands, Antigua, St. Barts, and the Bahamas. You can sail to destinations such as Greece, Italy, Spain, Turkey, and Croatia in the Mediterranean.
Some of the things you'll need to consider when planning your itinerary are:
The time of year you want to go: The weather is important to consider when choosing your sailing dates. If you want to avoid the crowds, it's best to sail on the shoulder or off-season.
The duration of your charter: Most yacht charters are for a week, but you can also find shorter and longer options. Choose a charter length that lets you see and do everything on your list.
Your budget: Luxury yacht charters can be expensive, so it's important to consider your budget when planning your trip.
3. Pack for comfort
When packing for your luxury yacht sailing vacation, comfort should be your top priority. Choose loose-fitting clothing made from natural fabrics, and pack plenty of sunscreen and insect repellent.
Avoid wearing denim or other heavy fabrics, as they can take forever to dry if you get wet. Also, avoid heels, as they can be difficult to walk in on a yacht. Instead, opt for comfortable flats or sandals. And don't forget to pack your swimsuit!
4. Be prepared for bad weather
Bad weather can ruin even the best-laid plans, so it's important to be prepared when sailing on a luxury yacht. Pack warm clothing and rain gear, and ensure you know where the lifeboats are located.
If bad weather does strike, stay calm and follow the captain's instructions. And remember, the crew is there to help, so don't hesitate to ask for help if you need it.
5. Stay safe onboard
Safety should always be a top concern when sailing on a yacht, so familiarize yourself with the vessel's safety procedures and ensure you know where all the emergency equipment is located.
Also, avoid drinking too much alcohol while onboard, as it can impair your judgment and make it more difficult to follow instructions in an emergency. And never jump overboard, no matter how tempting it might be on a hot day!
6. Respect the crew's rules
You'll share the vessel with a professional crew when sailing on a luxury yacht. They know the boat inside and out and are there to ensure everyone has a safe and enjoyable journey.
So, it's important to respect the crew's rules and regulations. For example, you may be asked to take your shoes off before entering the cabin or to refrain from smoking in certain areas. These rules are in place for your safety, so it's best to follow them.
By following these tips, you can help ensure that your luxury yacht sailing experience is everything you've dreamed of. Relax, enjoy the incredible views, and create memories that will last a lifetime.