One of the ways people use to express themselves is through fashion. Almost every year, new fashion trends come and go. Despite that, many looks, accessories, and styles remain classic since their first day of release to the market.
The internet and social media sites have paved the way for people to share, market, and influence new fashion trends and styles. If you don't have an eye for fashion, you're lucky to have free access to the internet for styling and clothing tips. But even though fashion never fades from the spotlight, it's still rare to find male fashion influencers today.
It's no secret that most clothing brands cater for women. Even though many fashion brands now offer menswear lines, women are still the ultimate target market of the industry. Most of the time, men's choices for clothing and accessories are limited and could vary from store to store.
Still, it's a massive improvement that there are now many growing menswear businesses for the gents to explore. If you've been planning to start a menswear fashion business or already have one, this post is for you. Here are five items to include in your menswear fashion business.
1 – Neckties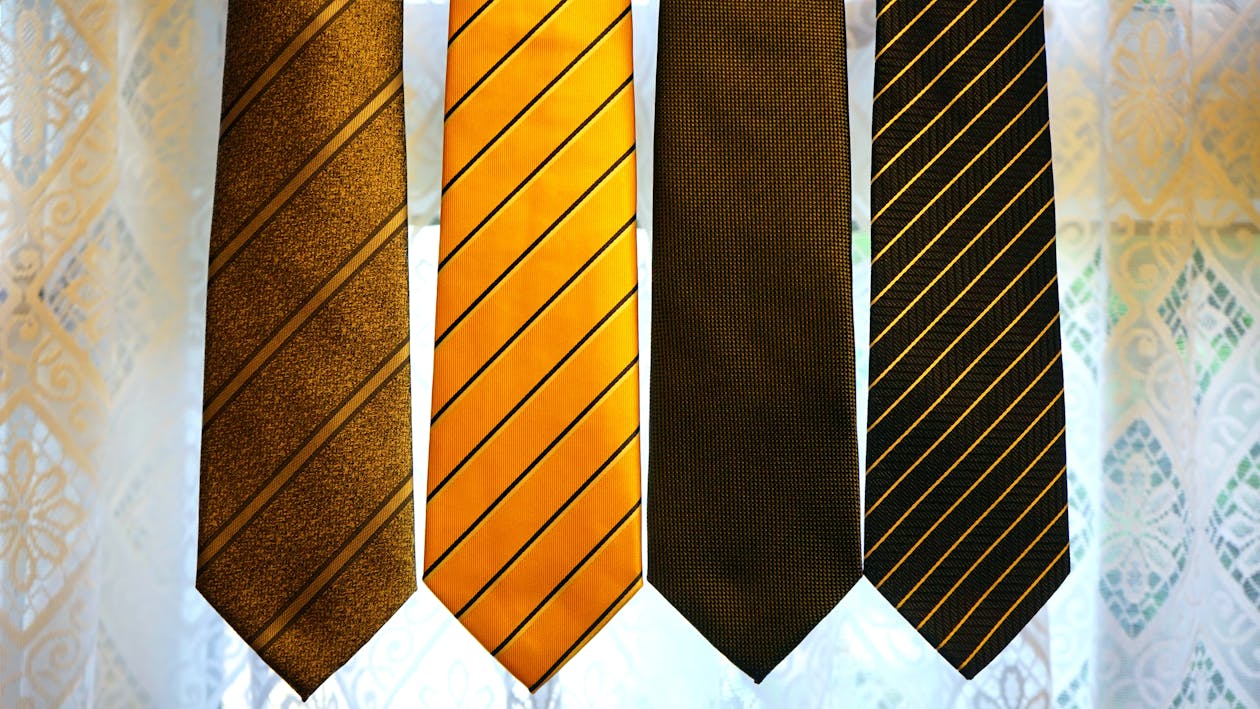 If you're just starting your menswear fashion business, it's a good idea to only focus on a specific style first before adding various accessories that many might not need. However, it would also be nice to consider what accessories and clothes most men wear daily. For instance, observe what white-collar professionals wear and use daily.
And so, you might want to consider adding neckties to your menswear collection. You could start with simple tie colours such as blue, red, and green. Then, you could just add one colour, such as a sage tie, as your "limited" or "special edition" tie release.
I suggest you research the average white-collar professionals in your target location. If the data is high, consider it a sign to include neckties in your menswear business.
2 – A polo collection in a variety of colours, fabrics, and prints

One of the go-to clothing of many men worldwide is a polo. Polos are a reliable choice whether they're going to work or just running a quick errand to the grocery. Since polo is one of the clothing types that many men rely on, you should take this opportunity to offer a polo collection in different colours, fabrics, and prints.
As a starting menswear fashion business, it would be interesting if your items come in varieties. You could start with five different short-sleeved polo shirts and another five long-sleeved polo shirts for 'dressy' use. But then again, if your target audience is casual users or white-collar professionals, then you can just choose one of the options I suggested.
3 – Wallets

Often, it's rare to see men wearing and using a bag when going out. For most men, all they need is their phones, money, and selves when battling through the day. If you want to establish a reputation for genuine leather quality, wallets are a great item to have.
Like the previous items I shared, you don't have to offer a lot of styles immediately. For wallets, having at least three to four designs maximum is enough. I suggest having at least three different sizes and finishes. Aside from leather, nylon, canvas, and waterproof finishes are great for wallets. The lads would need a wallet that could withstand their every adventure, so also consider those materials.
4 – Hoodies

Aside from polos, another go-to clothing of many men are hoodies. If you plan to appeal to teenagers, this is an item you should not forget. Many university lads wear hoodies because they're comfortable and easy to style.
Once the autumn air starts kicking in, expect this item will be in demand. It would be best to stick to plain hoody colours and avoid including striking prints. Most men don't prefer wearing something flashy and too attention-grabbing. Try to take inspiration from universities and observe the types of hoodies most students wear. Likely, you'll think of a design many young men would like and wear for a long time.
5 – Scarf

Although both genders use scarves, there are instances when men buy scarves from women's fashion brands because men's brands often sell them at a higher price. Or sometimes, the designs could be too feminine as well. If you have a lot of male friends, I suggest asking them about their experience with scarf shopping. If they can relate to this, take it as a sign to officially include scarves in your men's fashion line.
Fashion experts say men's scarves should be at least 10 inches wide and 70 inches long. While for women, scarves sizes usually range from 5 to 8 inches wide and 40 to 70 inches long, depending on the brand and style. So to make your scarves exclusive for men, take note of the dimensions that would be compatible with most men worldwide.
It's best to include and start with items that most men wear daily
I hope my five-item suggestions will inspire you to improve your product range. If you already have all five on your product line but want to expand and add more, here's my final tip: observe the items that most men wear and use daily. Ask your male friends and relatives about their daily fashion necessities if you can. And don't forget to remember to include and start with items that are fashionable yet useful for them.
Bianca Banda is an ardent writer, aiming to share helpful information and ideas effectively and engagingly.