With rapid globalization and expansion by companies in foreign markets, the need for financial transactions has also increased. As companies step out of their current markets, they must trade and transact with other companies and customers. Consequently, financial translation services are required to translate sensitive financial information and data.
Many companies out there offer professional and accurate translation services. However, there are a few of them which offer accurate financial translations. Furthermore, since financial information needs to be kept confidential, a translation agency needs to have a quality translation system. Only then a reliable and error-free financial translation can be expected.
Here we provide some professional translation service companies that are adept at delivering accurate financial translation services to global clients.
Companies Delivering Financial Translation Services
Stepes
Originating from San Francisco in 2015, Stepes is a desktop platform translation service. It offers accurate and reliable financial translation services to global companies. Trusted by Fortune 500 companies and leading enterprises globally, Stepes relies on its online human translation solutions to get the job done. The company also offers translations in more than 100 global languages and 6 different continents.
The professional financial translators at Stepes believe that it is hard to run financial operations if a company does not speak the correct language. Consequently, Stepes takes extra measures in translating financial documents with technical accuracy, likely to resonate with the global customer.
Tomedes
Since its inception in 2007, Tomedes has provided top-quality and professional financial translation services to global customers. With a vision to provide affordable, cost-effective, and efficient translation solutions, Tomedes delivers its translation solutions to innumerable international clients.
The financial translation services delivered by Tomedes are entirely following quality standards, ensuring a secure and easy-to-scale translation solution. Global teams of certified translators provide financial translation solutions and understand the terminology related to finance banking and accountancy.
CCJK Technologies
CCJK Technologies is another big name in the translation industry, particularly when it comes to financial translation services. Founded 20 years ago, the company has delivered high-quality, efficient, and affordable translation solutions to global companies. It's an ISO-certified name known for providing accurate translations for all content types, including websites, software, and documents. This company covers everything and provides services in 120 plus languages, from simple translation to localization and DTP solutions.
The financial translation services by CCJK Technologies is not only accurate, but it is also up-to-date and in full compliance with international quality standards. It combines human linguistic skills with advanced technology to deliver sensitive financial translation projects. In addition, each project is accurate, on time, and within budget. What's more? They ensure data security and keep your important information confidential. Thus, you can rely on them for error-free, fluent, and cost-effective translations.
Lionbridge
Another big name in the vast world of translation agencies is Lionbridge. It is a world leader in globalization and provides translation solutions in more than 350 global languages. Additionally, the company delivers over 4000 projects in 250 markets worldwide, making it one of the biggest providers of professional translations.
Lionbridge offers financial translation solutions on time, efficiently, and professionally. If a company needs a translation partner for its finance content, choosing Lionbridge would be ideal. This is because the company delivers translation solutions that comply with financial industry guidelines and are secure and hassle-free. A company can get its financial translation of projects, regardless of its nature—whether it is a bank, an investment firm, or a wealth-management company.
GTS Translation Services
GTS Translation Services has been delivering financial translation services for 15 years. The company prides itself on providing efficient and quick financial translation services. The company's clients include brokerage firms, banks, and insurance companies who need financial translation services.
GTS Translation Services specializes in the translation of financial documents and financial statements. The expert translators at GTS understand that financial documents translations require high accuracy and delivery on time. This is why they take extra care to translate financial content quickly and efficiently while ensuring quality and accuracy.
The Last Word
The field of finance and accountancy is a huge one. The need to communicate this financial information is even greater. Consequently, a translation partner is the need of the hour when it comes to financial content. Although several companies deliver financial translation solutions, not all of them are reliable or provide high quality. This is why companies should invest in searching for the correct translation partner as financial information is sensitive and needs utmost accuracy. Here, we have listed some of the top LSPs providing fast and good quality results for all types of economic content. So in case you need accurate and affordable financial translation services, you are covered. Identify your requirements, choose any of these firms as per your budget, and you will get reliable results.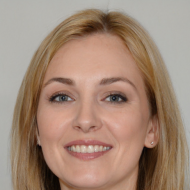 Halen Terry is the author behind many translation,localization, technology, Technical, economics, and information-based articles.