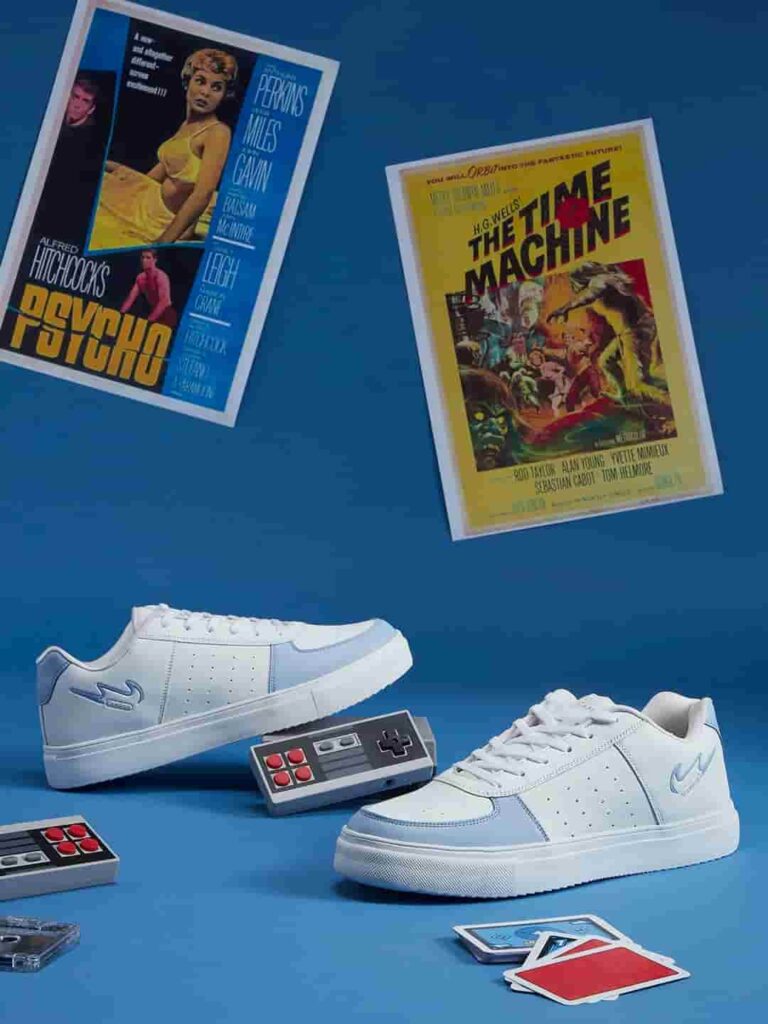 Denim jeans are the closet staple and a go-to wardrobe for any style of occasion, ranging from a casual stroll to corporate events, cocktail parties, and even date nights. There about billions of jeans varieties in different fits and styles. However, wearing jeans in a routine can cause fashion monotony. So, what we can do to spark up this boring fashion is, just select the best shoes to go with. Ranging from casual shoes for women too high heels and sporty shoes, it is obvious to get confused while creating the perfect look with jeans.
Today, we are going to share with you some amazing types of casual shoes for women that you can try with jeans to create a different look. The right kind of appeal will bring confidence in you and uplift your style quotient as well. So, without any further ado, let's get started.
Style Guide on Selecting the Right Type of Shoes with Jeans
Who doesn't want to stay on top in the fashion game? Of course, all women! Pair up the right type of shoe with your favorite jeans to become the head-turning sensation wherever you go! If you are confused about how to do this, then hold on tight! Here is the list of the best pair of ladies' shoes and rules to complement well your various types of jeans.
What Shoes to Wear with Ripped Jeans?
Torn and ripped jeans can be worn all around the year and look amazingly stylish. It goes with heels, or one can wear boots or sneakers for a fantastic appeal. For a more casual look, create a contrast piece with white sneakers, or try wearing leather sandals with heels. This is a great look for tall girls and perfect for summer.
What Shoes to Wear with Skinny Jeans?
Slim or skinny jeans are undoubtedly the most popular style of jeans and have been trending for the last few years. To set your airport look in style, pair your skinny jeans with sneakers along with ankle-lock socks. It is the perfect appeal that you can also wear for your professional meetings and for a casual walk in the park too. In winter, as we know, leather and ankle boots are the best partner while we talk about women's footwear. Thanks to the tight fit of the skinny jeans as you can slip these boots to stay warm and comfortable. And as soon as the summer arrives, free your ankles and adopt flip-flops or sandals, or espadrille shoes.
What Shoes Will Go with Rolled-Up Jeans?
If you are a die-hard fan of cropped jeans, cuff high-waisted jeans, mom jeans or rolled-up boyfriend jeans, then go for a low-rise shoe. For instance, pair the wedge mule shoes with rolled jeans for dinner or an evening out. This has the power to transform your casual jeans into a chic outfit look. Are you comfortable with flat and casual shoe options for women? Then, go with bold and dashing casual shoes to get you through the day comfortably and allow you to walk elegantly.
What Shoes Will Go with Straight Leg Jeans?
Loafers or flip-flops are the perfect pair of shoes for women to wear with straight-cut jeans or raw denim. For a more formal but not sophisticated look, go with leather loafers. For a more gen-z or preppy style of shoes, choose of light color or shoes with tassels. If you want to get the perfect winter look, pair colorful patterned socks with sneakers or boots. This combo is the season's top trend and, undoubtedly, gives the perfect stylish appeal. The flat lace-up shoes are another great alternative to wear with straight-cut or straight-leg jeans. Thanks to their pointy look, they will create an illusion of long legs when worn with these types of jeans and are the perfect look for short-height women.
Tips & Tricks to Follow While Wearing Jeans
From corporate events to candlelight dinners, jeans can be worn anywhere. And that's the major reason we always fall for it. Many get confused while choosing the right casual shoes for women that go well with jeans. That's the reason here we have listed down the fashion tips and tricks that are easy to follow and pretty practical whenever you wear jeans next time.
The trendiest jeans that are banging in the fashion gateway are the mom jeans. So, get your hands on these and avoid pairing them with casual shoes that go above your ankle. Go with something like sneakers, pumps, or platform heels.

If you have decided to wear ankle boots, always try to go with low-cut jeans. They are the best pair with these type of boots as they do not bunch up at your ankles and gives a strange look. If you are comfortable with a little skin showing above the boot, then you can opt for skinny jeans, as they are skin-tight and won't bunch up.

You do not always have to try boring looks with standard color options such as beige, black or white. Go with funky and bold colors and patterns to experiment with your appeal. But, just remember they do not clash with your jeans if they are patterned too. 

For summertime footwear shopping, avoid the closed shoes with your jeans, no matter how much you like them or tempting they may be. Opt for beautiful and comfortable sandals so you can keep your feet fresh and healthy in the scorching heat waves.   
Summing Up!
The perfect pair of casual shoes for women can either make or break the overall outfit appeal. So, it's better to choose the right style that can blend with your attire and personality. For more trendy varieties, you can head on to the Campus Shoes Online store. Their wide selection of ladies' casual shoes, men's, and kids in various hues and patterns will surely give your feet the confidence to walk. Besides this, visit their website to shop for amazing deals, multiple payment options, fast delivery and much more. Gear up quickly as you can! 
I am an art enthusiast. Who is passionate about content creation. A writer with a passion for telling stories that make people think.