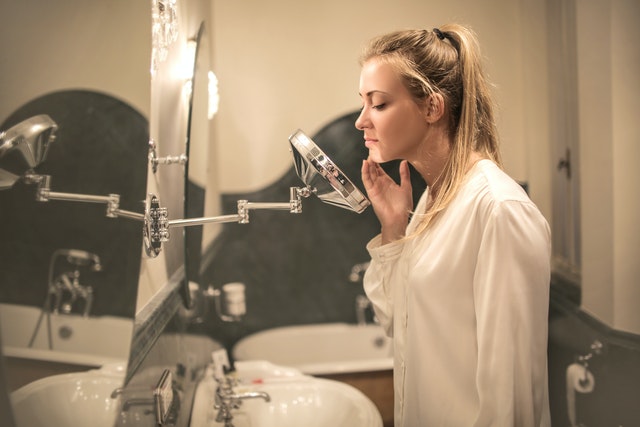 Skincare has become a necessity in today's atmosphere full of pollution and environmental adversities. Especially for women, it is essential to take care of their skin and look beautiful. Many Pakistani women suffer from skin problems like dullness, wrinkles, and fine lines due to pollution and their busy lives. It is important to get a facial every once in a while, and not only should you use high-quality skincare products daily. Facials are great for whitening and skin health and appearance.
They help treat wrinkles and fine lines and remove dullness and pimples. It has been difficult to get a facial due to the COVID-19 epidemic. You don't have to worry because there is a review of the five most effective and affordable facial kits in Pakistan that you can use at home. Also, many salons offer all kinds of facial and other salon services at home for your ease. These facial kits are incredible in their features and have all the essential things that can help you make your skin glowing and refreshing. Have a look at all of them: 
Danby's Multivitamin Whitening Facial Kit 
Danby's International is a well-known brand for its amazing range of hair and skin products. This facial kit includes a range of high-quality products used at home. This kit contains the majority of products that are necessary for skincare.
Amazing Features: This kit includes everything you need to have the skin you've always wanted. This gentle, soap-free face wash will even out your skin tone and reduce freckles and pigmentation with daily use. It consists of a cleanser and facial toner, and scrub that will smoothly clean your skin and leave it glowing. These products have a melanin-reduction formula that keeps skin hydrated. Melanin is the pigment that gives your skin a deeper color. These products have a melanin reduction formula that will give you fairer and more youthful skin.
This kit contains: 
Face wash for whitening

Cleanse

Facial toner

Scrub

Massage cream

Whitening mask

Gel shiner
Derma Skin Whitening Instant Whitening Facial Kit 
The beautiful box that comes with this amazing facial kit is stunning. This kit includes several products that will allow you to do a facial at home easily.
The Splendid Characteristics of this Kit: This kit includes various skincare products that will make your skin look radiant, fresh, and glowing. This is a facial that can help your skin rejuvenate, glow, and look fresh and fair.
This kit has: 
A fair deep cleanser

Brightening Face Freshener

A Facial scrub

Whitening cream with skin radiance

A 5 ml bottle of serum

skin-hydrating & whitening mask

Whitening cream
Dermacos Oily Skin Facial Kit 
Dermacos is a skincare brand based in the UK, well-known for its high-quality skin products. Dermacos oily skin facial kit can be used at home to perform a simple facial. This kit includes various products that can help you solve your skin problems.
Amazing USPs: This facial kit has many great features. It is safe and thorough and can be used to clean your pores. This facial kit will clean your skin of any dirt, pollutants, and toxins that can lead to skin issues such as acne. Dermacos facial kits will restore the skin's natural pH balance and firmness without causing irritation or dryness. You will see a visible decrease in acne, dark spots, and discolouration.
These are just a few of the products that this kit includes: 
Clarifying face wash

Detoxifying cleanser

Smoothing toner

A glow scrub

A peeling cream

Tightening clay
Stay Teen Brightening Facial Pack 
This amazing at-home facial kit is named to reveal that it can help you achieve radiant, youthful skin. Bright and colorful packaging is included with the facial kit.
Amazing Properties: The Stay Teen facial kit products can be used safely and are highly effective. These products are gentle and effective in removing dark spots, pigmentation, and blackheads from your skin.
Some of these products are included in the kit: 
Gentle, daily face wash

Makeup remover and whitening cleanser

Face skin polisher

Massage cream

Face scrub

Herbal mud mask.
VLCC Premium Silver Facial Kit 6 in 1 
Silver is a mineral that is becoming increasingly popular for its skin lightening and purifying properties and has gained popularity. VLCC's premium silver facial kit uses the silver properties to give you beautiful, young skin.
Use Instructions:
Apply the cleanser to the face and neck.

Massage it for a few seconds upwards and outwards.

Get a cotton pad to wipe it off. The cotton pad should be moist.

Apply scrub to the face and gently massage it for some time.

Smoothly rinse it with water.

Apply the glow gel. If you want clean and fresh skin, finish the procedure with oil-free moisturizing gel.
This facial kit includes: 
A glowing scrub 

A glowing gel 

A cleansing cum toner 

A skin cream