Everything About Fujairah Heritage Village
Fujairah has a lot of historic sites and attractions that give visitors a unique look at how the first people who lived in the area lived & give many things to do in Fujairah. After Desert Safari Dubai, the Fujairah tour is also very thrilling and full of adventures. The Fujairah Heritage Village is one of these outdoor museums where you can learn about old Arabic customs and see how nomadic people used to live in the area.
Here's a quick look at what you can expect when you visit the Heritage Village in Fujairah.
Historic Arab Lifestyle
The architecture and materials of the houses are typical of the area. This shows how simple life can be in the country. The village also has some rooms that show what people do in their everyday lives. For example, visitors can look around old grocery stores, barbershops, and other places to learn about how people used to live in the area.
In the same way, visitors can see how other daily tasks are takes place and look at the cooking and farming tools that Arab villagers used hundreds of years ago. At Fujairah Heritage Village, you can also buy beautiful crafts made by women in the area.
Al Yazrah Irrigation System
When people go to the Fujairah Heritage Village, they will also see the Arab irrigation system before the industrial revolution made modern farming equipment more common. You can look at this old way of farming that used to be a big part of ancient food production.
Fujairah Fort
The Fujairah Fort, built-in 1967, is in the Fujairah Heritage Village. People say that the Fort is the oldest in the UAE. It was built with mud and bricks. The Fort served two essential roles for the emirate. It constructed as a defense to protect the city from enemy attacks and was also the home of the ruling family at the time.
A Taste Of Arab Hospitality In The Old Way
Gawah, Arabic coffee, serves to tourists at Fujairah Heritage Village. This gives it a strong smell and a unique taste. The traditional Gahwa, a type of coffee, serves as warm in traditional cups with dates.
What You Need To Know About Fujairah Heritage Village
Here is some information about how much it costs to get into Fujairah Heritage Village, where it is, and when it is open:
Tickets to the Fujairah Heritage Village cost AED 5.
From 10 a.m. to midnight, you can go to the Fujairah Heritage Village.
Fujairah Heritage Village Place: Northwest of Fujairah City, close to Madhab Spring Park and Madhab Palace.
Fujairah is a famous emirate that is away from the busyness of other popular emirates. It has a lot of historic sites and tourist attractions that give unique information about the area's history. Near the Heritage Village, there is also the Fujairah Museum, which is another major attraction. Every holiday season, tourists and locals go to Fujairah because it is peaceful and beautiful. Also on the list of things to do in Fujairah are the beautiful mountain ranges and quiet beaches.
Fujairah Adventure Park
After a long, hard day, sometimes all you need is a simple break from the day-to-day rush! Residents of different projects built all over the UAE can get away to a few other places. The Fujairah Adventure center is in charge of one of these great projects.
The mountains' natural landscape and untouched beauty make this place stand out. The Fujairah Adventure Park is a big reason why more tourists come here. After a month, the Fujairah Adventure Park has reopened with several new and improved activities. The goal is to bring in tourists and adventurers so they can enjoy the luxurious facilities at the Fujairah beach park, which is close by.
The Things Fujairah Adventure Park has to Offer
Fujairah Adventure Park was mainly built to give tourists a place to go where adventure sports fans can have the most fun. The Fujairah Adventure Center has worked hard to make this adventure land a position that people want to visit by giving them an incredible experience of mountain and water sports that give them a rush of adrenaline.
It is an excellent place for people who live in the UAE and people from other countries. Also, the government has brought back to life the old pools and water bodies in these mountains, making them an excellent place for swimmers and people who like sports.
Things to do in Fujairah Parks
The Fujairah adventure park has a lot of fun things to do and sports to try. You can now do sports in the sea, the desert, and the mountains.
Fujairah Skating Park
You can use scooters, bikes, skateboards, and more, as well as roller skates. The kids have their area with a loop, and the adults have a surface made of asphalt with obstacles at different heights.
Fujairah Water Park
Keeping this in mind, the adventure camp has a Fujairah Water Park and a fantastic show of marine life that draws many people who like to try new things. Kayaking is the most exciting and thrilling thing at this water park. You can paddle your way through the clear water. You can try something like fixed-wing aircraft, light sport aircraft, sailing, reef identification, snorkeling, and a lot more, and the authorities will ensure you are safe and follow all the rules.
Fujairah Mountain Park
The mountain range in this park, one of the best in Fujairah, is a historical path that the local tribal people first found. This is an excellent place for hiking and biking because climbing up these mountains is exciting and challenging. Trails like Rumaila Mountain draw a lot of tourists and people who like to try new things because they are so much fun.
Still, it would help if you always carried a flashlight and other hiking essentials because you never know when you might need them. This place is a dream come true for people who like to look at the stars at night and plan to camp out at night.
The Fujairah Adventure Park Tickets
The average price to get into the park with a car is AED 10, but people who walk in only have to pay AED 5. Currently, there are no tickets for hiking or biking in the mountains. Also, if you want to rent a bike, the price will depend on which bike you choose.
Fujairah Adventure Park Opening Season
The Fujairah adventure park is, without a doubt, the best place to escape the city's noise and spend a day relaxing and doing exciting things. Here are the four best places to relax in Dubai if you live there and want to plan a similar trip. The adventure park is accessible to locals and tourists, and it takes two hours to drive there from Dubai. Read More: https://www.dubaidesertsafarigroup.com/things-to-do-in-fujairah/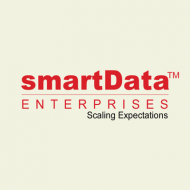 https://www.smartdatainc.com/hire-net-developers/