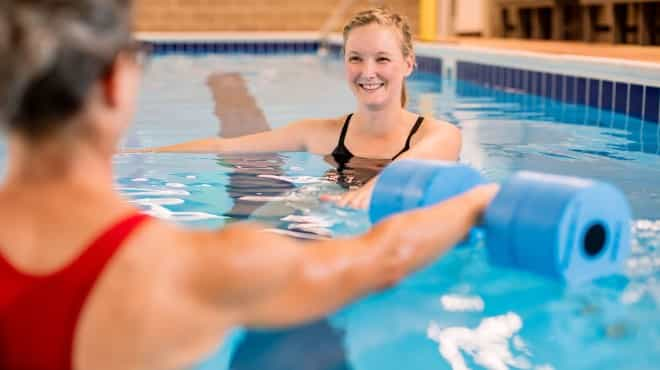 If you struggle to fit self-care into your hectic schedule, why not add an element of health and wellbeing to your next vacation? While a weekend getaway at the beach may help you relax, it will not provide you with solutions for tackling the challenges that will eventually resurface once you return home. Take a step back to evaluate your current circumstances by going on a yoga retreat. Disconnect from technology, connect with nature, surround yourself with positive energy, and learn the benefits of developing a daily practice under the guidance of some of the most inspirational yoga instructors.
After a few days of meditation and mindfulness, you'll leave not just feeling refreshed and more relaxed but also with simple practices to incorporate into your daily routine, boosting your mental and physical health for years to come.
So, pack your bags and yoga mat, and get ready to have a unique experience at some of the top yoga retreat destinations for 2022.
Mandali Retreat Centre, Italy
Mandali is a peaceful sanctuary committed to nurturing self-reflection, healing, and relaxation. It offers customized three- to seven-day yoga programs and a wide selection of themed retreats throughout the year. The retreat center also has various lodging options to suit your budget and preferences, including communal, dormitory-style rooms and premium rooms overlooking the gardens or northern Italy's Lago d'Orta.
Join Mandali's five-day Spring Reset Retreat in April to detoxify and restore your body and mind so you can feel good, look good, and function at your best. Try out new practices and make lifestyle and dietary changes to cleanse your system. Each day will include guided meditation, active and restorative yoga, Ayurvedic-inspired gut health workshops, sound healing and journaling, forest bathing and a water ceremony, and a lot of fun with old and new friends.
Goddess Retreats, Bali
Bali is one of the world's most vibrant destinations for spirituality and self-discovery, and as a result, it draws many people interested in yoga, meditation, healing, and transformation. Goddess Retreats, a company recognized as one of the world's leading yoga retreats for women since 2003, offers a variety of yoga retreat packages in Bali.
Enjoy seven days and six nights at a private wellness boutique in the heart of Ubud, Bali. Restore and rejuvenate yourself with daily mindfulness sessions and traditional yoga practices, including poses to help ease PMS symptoms. Aside from guided meditation, blessing and healing ceremonies, and a personalized consultation with an Ayurvedic practitioner, you get to participate in a range of cultural and wellness activities during your stay.
Check your calendar and enjoy a week of yoga and meditation, along with healthy gourmet meals, unlimited spa treatments, and sunny days full of fun and laughter with new friends from all over the world.
Blue Spirit, Costa Rica
Blue Spirit is one of Costa Rica's premier yoga and meditation retreat centers. It is an excellent environment for anyone seeking personal growth, spiritual transformation, and environmental sustainability. Situated on a hilltop overlooking the Pacific Ocean, miles of white sand, and a turtle refuge, Blue Spirit lies in one of the world's rare Blue Zones—a handful of regions where people are healthier and live longer than average.
Sign up for the Blue Spirit Longevity Week program this December and participate in great winter activities for adults of all ages. The seven-day program immerses you in regenerative practices to repair and restore your body and mind through a holistic approach to self-care. The method includes the following: yoga, meditation, breathwork, detoxification, self-regulation, optimal nutrition, and cutting-edge treatments to boost mitochondrial energy and oxygenation. Also, participate in special lectures and discussions on longevity and wellbeing, inner purpose and conscious nourishment, and other learning experiences.
Sen Wellness Sanctuary, Sri Lanka
Sen Wellness Sanctuary is a retreat center set in a pristine nature reserve on the southern coast of Sri Lanka. It was founded by world-renowned osteopath and acupuncturist Dr. Sam Kankanamge. Sen Wellness Sanctuary offers a holistic approach based on Ayurvedic medicine, with programs designed to nurture all elements of your being, helping you reach new heights of health, happiness, and connection. The programs include yoga, meditation, acupuncture, gong baths, and comprehensive and personalized Ayurvedic treatments.
The sanctuary's comprehensive health retreats are available all year. You can choose from various bespoke wellness programs, each lasting one to fourteen days. You can also join the center's seasonal signature retreat, a nine-day sacred journey for groups hosted by Sen Wellness founder and director Dr. Sam Kankanamge himself.
Aegialis Hotel & Spa, Greece
Suppose you are a yoga teacher, Yogalates instructor, meditation specialist, or practitioner of any wellness activity. In that case, you can arrange your yoga retreat at one of Europe's top yoga destinations, Aegialis Hotel & Spa. This opulent 5-star hotel was designed and built by yoga teachers specifically to cater to the teaching and practices of yoga and wellbeing.
Aegialis has been hosting yoga retreats since 2011, providing a beautiful and tranquil setting for yoga and other wellness practices. Six yoga shalas are available for meditation and sessions, each with complimentary yoga equipment and props. Enjoy the yoga and spa facilities, fresh meals, and locally grown vegetables, as well as a breathtaking view of the sea and mountains.
Conclusion
Go on a yoga retreat and treat yourself to a wellness vacation you need and deserve. Immerse yourself in nature, find healing, and deepen your practice every day without the noise and distraction of the busy city life.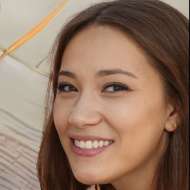 Can totally go from fashion guru to your friendly neighborhood cat lady with mean budgeting skills and home tips real quick