The story of women's perfume dates back to the 1700s, when a renowned chemist, Giovanni Maria Farina created a lighter scent than the ones being used. As compared to that time, fragrances have dramatically evolved with brands manufacturing women's perfumes which present a hint of confidence and personality along with sensitivity and class.
Apart from the comfort of getting fragrances delivered to your door-step, a reason to buy women's perfume online is the fact that you get better deals and discounts along with a wider range of options than you would get in your nearby store.
A decent web search will give you a list of end number of options which may leave you overwhelmed and confused to choose and buy the best perfume for women online. No worries, we have made the task easy for you.
Applying perfume makes one feel more confident.
One can't choose any fragrance, one fragrance might carry a particular fragrance and the other might not. So,while choosing a fragrance one should keep in mind, what fragrance would suit her personality. Afterall, only the right perfume will complement your body chemistry.
A good perfume can create a memory in another person's mind, and can be considered a person's signature smell, as an extension of their personality, afterall, who doesn't love to be in the spotlight? Here's our list of top 5 perfumes for women under 500 and a guarantee that you will find them perfect.
1- French Essence Bloom Eau De Parfum (Perfume) 60 ML
Crafted with top notes including citrusy lemon and aromatic lavender makes this perfume a perfect partner for women, when visiting a casual or a social gathering. The musky base with a pinch of amber makes it bring out your personality, making you feel more confident enough to cope up with every situation. This fragrance cannot be misjudged, afterall it tops our list of best perfume for women under 500.
Mrp- 449/- Offer price 314/- (60ml)
Top Notes: Citrusy lemon, aromatic lavender, and bergamot
Middle Notes: Geranium, spices of cedarwood
Base: Musk, moss, and amber
Check out the product here- https://www.frenchessence.com/french-essence-bloom-eau-de-parfum-60ml-105/
2- Body Cupid Secret Love Perfume
Body cupid has quite a reputation in the market it manufactures natural and organic products, and this particular is their best seller.
The blackcurrant in its top note gives it a dense essence and makes heads turn on you, portraying you as a bold and authoritative personality. Encased in a beautiful glass bottle makes it travel-friendly; fits easily in your handbag. This perfume is your best-friend at your official events. Spray onto your pulse points and get the spotlight.
Mrp- 899/- Offer Price- 449/- (60ml)
Top notes: Nectarine, Blackcurrant, Clementine.
Middle notes: Wild orchid and Orange blossom.
Base notes: Amber, Musk and wood.
Check out the product here- https://www.bodycupid.com/products/secret-love-perfume-60-ml
3- Secret Temptation Romance Eau De Parfum
This perfume is made to appeal to the romantic in you. It is alluring, innocent and has the naughty essence of femininity.
Its strong jasmine aroma mixed with a peachy base makes you resentful leaving the people around you curious. It gives you away as a secretive yet innocent personality. It is your go to fragrance for romantic encounters.
Mrp- 699/- Offer price 489/- (60ml)
Top notes- Jasmine woody, patchouli.
Middle notes- Orange blossom and vanilla.
Base- Peach apricot, Ylang, Tuberose and Gardenia.
Check out the product here- https://www.amazon.in/Secret-Temptation-Romance-Everyday-Fragrance/dp/B08TH27WF8?th=1
4- French Essence Oud Eau De Parfum
Every ingredient in the formulation is handpicked from France, a no-gas perfume with a long-lasting fragrance that adapts to Indian climatic conditions.
and skin type. Its fruity notes mixed with a floral essence makes it suitable for your office get togethers. It presents you as a fun-loving and an enthralling person. Its long lasting scent won't let people forget you. It's a promise that this scent will help you enjoy a beautiful day steeped in French freshness.
Mrp- 449/- Offer price 314/- (60ml)
Top note: Fresh citrus
Middle notes: Refreshing amber and floral rose
Base notes: Patchouli and oud
Check out the product here- https://www.frenchessence.com/french-essence-oud-eau-de-parfum-60ml-235/
5- Yardley London Country Breeze Daily Wear Perfume
This charming fragrance captures the mood of the lush, untouched meadows as the gentle breeze fills the air with the fragrance of its flowers, showcasing the innocence in you to the outside world.This fragrance is your daily companion, it keeps you fresh, aromatic and sheds light on simplicity.
Mrp- 549/- Offer Price- 359/- (100ml)
Top notes- Mandarin and Bergamot
Middle note– Jasmine
Base- Freesia
Check out this product here- https://www.amazon.in/Yardley-London-Perfume-Country-Breeze/dp/B077WSQVJC?th=1
We hope that this blog has helped you to choose the best perfume for women under 500.
We'll take your leave with some tips you can keep in mind while applying a perfume:
Keep it in a cool dry place.
Keep away from fire.
Donot leave the lid open.
Perfumes are for external use only.
Do not apply to sensitive skin. Do not apply to broken or inflamed skin.
If irritation develops, reduce frequency or discontinue use.
That's it. Get your pocket friendly perfume for women under 500 now.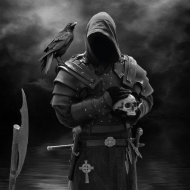 Hello Guys! My name is Rajeev Sinha & I am currently working as Investment Banker in Deloitte.