Businesses must devise ways to distinguish themselves from their competition in today's digital world. Buying digital signage is one way to do this. As part of digital signage, information, ads, and promotions are shown on digital screens.
Because digital signage can be updated in real-time, it is more effective than earlier forms of signage in reaching clients with current and relevant material.
According to recent data by Global Market Insights, Inc., the market for digital signage will surpass $23 billion by 2023, making it a valuable tool for any business seeking to broaden its customer base.
Digital signage is also relatively adaptable, which enables companies to design distinctive campaigns that appeal to their target demographic. Digital signage solutions can be a potent marketing tool that drives sales and brand exposure for businesses when utilized appropriately.
Helps in Generating Dynamic Content
You may generate dynamic content using digital signage to involve and engage your audience. It may be used to show text, graphics, video, social network updates, news, forecasts for the weather, and much more. It is an effective tool for helping businesses convey their messages and hold the attention of their audiences since it can be used to harness a variety of material kinds.
Additionally, you may create a customized playlist with a variety of content. This is especially helpful if you want to convey a lot of information to your audience without overwhelming them. You may arrange your various content types in a way that is easy for your audience to grasp by making playlists, as opposed to static signage, which can only transmit one message at a time.
Easily Change Messages
The ease with which messages may be altered is a crucial benefit of digital signage. Flexibility is essential in a fast-paced job where knowledge needs to be updated often. With digital signage, it's simple and quick to make real-time updates to the information displayed on your screen.
Because of this capacity, digital signage is a fantastic solution for businesses that frequently need to provide their audience with the most recent information. Businesses may utilize this advantage to quickly and affordably test various marketing strategies.
Traditional static signage updates take time and money. The procedure of designing, printing, and sending the materials to your site must be repeated if you wish to update the message on a static sign.
This lead time might go on for many weeks, costing your company the finest opportunity to implement its marketing strategies. You may save the hassle and modify the display information as much as you like with digital signage solutions.
Delivers Right Massage at The Right Time
Businesses might benefit from digital signage in terms of flexibility in message delivery. On your digital signage, you may program material to display at particular times of the day, week, or month. By doing this, communications are always accurate and timely.
Businesses are confined to static graphics and text when using conventional signage. But with digital signage, companies can make as many real-time message changes as they desire. Businesses may now send the appropriate message at the proper moment, whether they're advertising a deal or just trying to draw attention to their locations. That type of flexibility might be helpful in today's cutthroat economy.
Increases Attention Rate 
Businesses nowadays are more competitive than ever for consumers' attention in the digital age. Traditional static advertising is generally ineffective in drawing customers' attention because it blends in with the surrounding visual clutter. Businesses may now use digital signage to show a range of dynamic materials, increasing the likelihood that they will draw customers' attention. Additionally, interactive elements on digital signage may significantly raise client engagement and retention rates. According to recent studies, digital displays receive 400% more views than static ones.
Boosts Sales
Digital signage can benefit from boosting sales by encouraging impulsive purchases, for example. Businesses may encourage customers to make impulsive purchases by displaying customized messaging and incentives at high-traffic locations around the store. Digital signage is also recognized to affect customers' purchasing choices (POS).
Businesses can also employ digital signage to promote upsells and raise consumer awareness of certain items. Interactions may persuade clients to pay extra for their products by using attractive images and graphics that make them look more desirable. Companies should take advantage of every opportunity to increase sales in today's cutthroat retail environment.
Improves Customer Experience 
Digital signage is a flexible and engaging approach to connecting with customers and improving their experience. Digital signage may be used by businesses to advertise special discounts, update customers about new items, and even send personalized messages.
A more immersive and exciting retail experience may also be produced with digital signage. For instance, shops may utilize video walls to display dynamic information that draws customers' attention and boosts store traffic. Additionally, interactive elements like self-service touchscreen kiosks that allow users to peruse information at their leisure are available with digital signage.
Additional Opportunities 
Digital signage solutions also assist in reducing the number of labor-intensive tasks that formerly fell under the purview of personnel. Digital signage, for instance, may show a ton of sales information in a retail setting, saving personnel time from having to transmit it to customers.
This frees up their time so that they may have more in-depth discussions with customers, resulting in improved customer satisfaction and more chances to forge intense bonds that develop a following of devoted followers.
Bottom Line
Digital signage is a crucial and valuable tool for companies in every field who wish to interact with their consumers more effectively. With this technology, you may increase your bottom line, brand awareness, and audience reach. Businesses must capitalize on this trend to differentiate themselves from competitors because more customers are getting their information via screens nowadays.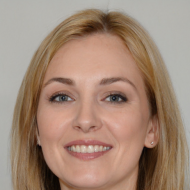 Halen Terry is the author behind many translation,localization, technology, Technical, economics, and information-based articles.