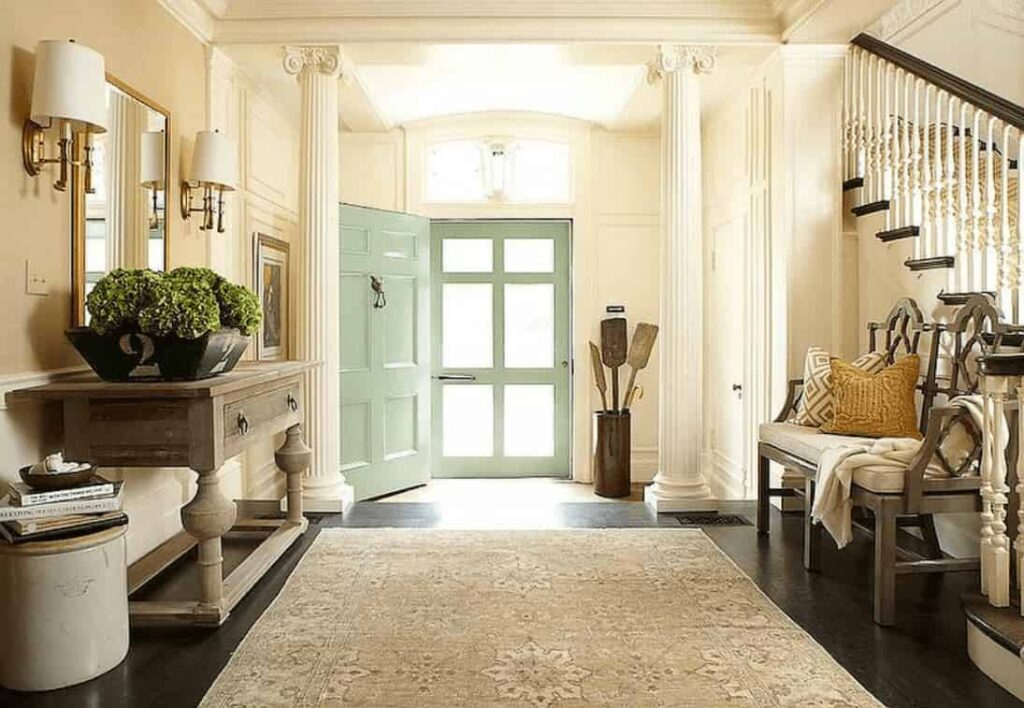 Living in a city surrounded by mountains and hills is utterly beautiful. What makes your surroundings more beautiful is a home with a deck. What if you wanted to throw a party on a cool evening? Or enjoy a cozy quiet sunset while sipping your tea? Decks are a perfect entourage of recreation either in the house front or backyard. Either way, it can make your home exterior look beautiful.
Because decks are an outdoor feature, finding the right deck materials that will complement your home structure can be overwhelming. Lots of houses constructed in the latest real estate projects like Smart City in Islamabad are pure marvels of modern home architecture. So if you live in a similar neighborhood or in any of the blocks of Smart City Islamabad, you will want to have the best decking materials for your home.
Types of Decking Materials to Choose From
The market offers an array of options for decking materials. Depending on your taste and interest you can use any of the following:
Pressure-treated Lumber
Although the wood is natural, it has been chemically treated to repel insects, fungi, and rot. It is accessible and reasonably priced. But over time, it may split, warp, and crack. Additionally, it needs upkeep, such as yearly power washing and restaining every few years or so. Additionally, decking materials with chemical treatments may be best avoided by those who value sustainability and natural living. It is, however, also the most affordable kind of decking material.
Natural Wood
For those who prefer to stay away from the chemicals in pressure-treated lumber, natural woods are a smart investment. Redwood and red cedar are two examples of timbers with oils and tannins that naturally resist decay and insects. Tropical hardwoods like tigerwood and ipe can also have comparable resistant properties.
When purchasing these kinds of decking materials, do your research carefully because some types of wood are more durable than others. Redwood and other natural woods need to be power washed annually and given a fresh coat of stain every few years, just like pressure-treated lumber. Make sure to research the maintenance requirements of the various types of wood. Depending on the type and quality of wood, prices might vary greatly.
Composites
This decking material is made of plastic and wood fiber. It is a highly resilient alternative that does not bend, rot, or break as easily as natural wood. Although painting or staining it is not required, it can look more modern. Some people, however, might not like the loss of natural texture and color that can come with moving away from natural wood because it looks more artificial. Additionally, it can degrade and develop mold over time. Compared to other decking materials, you may expect a price that is in the middle.
Aluminum
Regarding durability, aluminum is one of the best decking materials available. It is resistant to mold, doesn't rot, bugs can't eat it, won't warp or break, and its finishes last for a very long time. Its disadvantage is that it is the most expensive kind of decking. Additionally, some people might not like the metal deck's sterile appearance.
As you can see, each style of decking has its advantages and disadvantages. Therefore, the best decking for you will depend on your spending limit, level of deck maintenance tolerance, needs for outdoor entertainment, and aesthetic preferences.
Plastic
This style of deck is typically constructed from PVC and polyethylene, two well-liked materials. Plastic timber is another option; it is made completely of plastic that is recyclable. Because it doesn't rot or decay, plastic is more durable. It is also quite light. But for those who value that aesthetic, this style is moving even further away from the innate beauty of hardwood. It might sag and be slippery as well. Prices are often in the middle, just as composites.
You have a lot of options to choose from. However, these shortlisted choices are the most popular among the new upcoming neighborhoods. Housing trends in mountainous and hilly terrain are ideal for natural wood decks but if it's your budget and bill you are always welcome to explore more options.
In Conclusion
Choosing the right deck design for your home can be overwhelming, but it ultimately comes down to your personal preferences, budget, and maintenance tolerance. With an array of decking materials available in the market, each has its advantages and disadvantages. Pressure-treated lumber is the most affordable, while natural wood is a smart investment for those who value sustainability and natural living. Composites are a highly resilient alternative, while aluminum is the most durable but also the most expensive. Plastic decks are more durable but may sacrifice the innate beauty of hardwood. Ultimately, the perfect deck for your home depends on your needs for outdoor entertainment and aesthetic preferences. So, take your time, do your research carefully, and choose the one that complements your home structure and meets your needs.