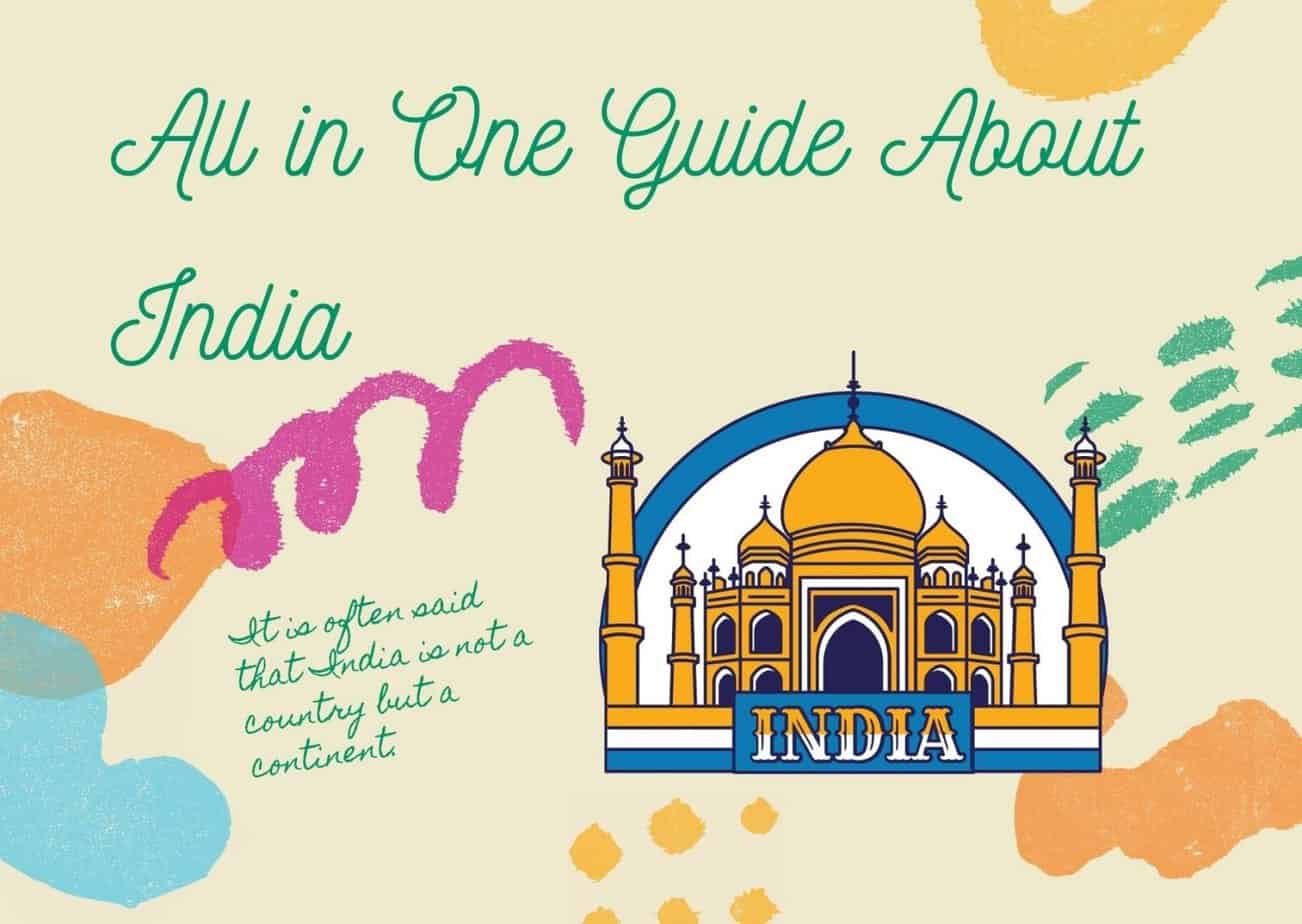 It is often said that India is not a country but a continent. It stretches over from the frozen Himalayan summits to the tropical greenery of Kerala. India is a country that encompasses various cultures, a range of landscapes, and people. When you plan to book Canada to India flights, you will encounter multiple rituals, ancient monuments, and many more things on your tour.
India Travel Facts
Spoken Language: India is a country with a diverse range of languages and has 22 official languages, and the most widely spoken language is Hindi.
The official unit of Currency: Indian Rupee
The population of India: 1.3 Billion
India is the seventh-largest country in the world and covers more than three million square kilometers. It has 38 UNESCO World Heritage Sites, including Jaipur City, Agra Fort, and the Western Ghats. India has a federal parliamentary democratic republic in which the president of India is the head of the state, and the prime minister is the supreme head of the government.
Where to Go in India
India has 29 states with major Mountain ranges and Mughal Empires and palm-lined beaches, jungles, and Southlands. If you book your Canada to India flights, there's a scarce chance that you will complete your India tour in one go. However, you can choose one specific region or part of India and then focus on exploring it most of your time.
Indian cities like Delhi, Jaipur, Mumbai, and Chennai are undoubtedly the best Indian cities with top tourist places to travel around for a long time. India's most famous travel circuit is the Golden Triangle, which takes you from many impressive monuments to scenic landscapes. In this travel circuit, you will explore Delhi, Agra, and Jaipur city.
Rajasthan is also another prevalent state with many popular tourist activities and all thanks to the stunning desert landscape with many unique cities in its bag. On the other side of India, you will find another state which attracts many tourists from many parts of the country is Goa. It has some of the most stunning beaches and lively beach resorts, which offer a great staycation. In addition to this, Kerala, another tourist destination, is a favourite amongst domestic and international travellers, which offers the best tropical beaches, spice plantations, and national parks that make it a perfect tourist spot.
Best Time to Travel to India
When you decide to travel to India, you might be confused when the right time is to book Canada to India flights because of India's varied weather conditions in different months. Some seasons are wet, and some are humid, and sometimes cool season. Talking of the seasons, the monsoon weather takes place from May until September. It has a huge influence on India's travel and is the perfect time to explore the Keralan Coast and the northeast part of India.
Therefore, one of the best times to visit India is from November till March, when most parts of the country have a comfortable temperature with suitable climatic conditions. Delhi, Rajasthan, Agra, and Varanasi are the perfect places to visit during these months. On the other hand, Goa and other parts of Central India are a bit cooler but with comfortable and sustaining weather conditions.
If you are planning to explore the Himalayas, then the best time to visit is March onwards, with peak seasons in August and September. The rest of the country during this time is in wet weather conditions. Talking of South India, it is always intense and somehow hot, especially in May and June, so do not travel to southern India during these months. The best time to explore southern Indian tourist places is January to March.
How to Get to India
The Majority of travelers fly to India by booking their flights from their original destination, and it is not difficult to find excellent and decent flight routes to India. Many airlines and websites provide affordable Canada to India flights and even from UK and Australia. All the flights usually arrive at two major airports in India are New Delhi, and Mumbai and other ones are Hyderabad, Bengaluru, and Chennai.
The thing to bring to notice is that the airfares fluctuate due to different seasons. For India, November to March are the peak seasons for international travel, and the fares are highest at this time. Shoulder seasons are April to May and early October months when the fares are cheaper, and travelers can grab the best flight deals during these times.
Best Places to Visit in India
Gokarna: Located in North of Mangalore, Gokarna is a small quaint town with mesmerizing beaches and foothills of Western Ghats. It has also been a pilgrimage destination for the Hindus due to many sacred sites like Mahabaleshwar Temple. Gokarna has been attracting many tourists for its charming beaches and has acted great alternative for Goa.
Taj Mahal, Agra: Taj Mahal is one of the world's most significant monuments and is recognized as the ultimate symbol of love. Emperor Shah Jahan constructed it to enshrine for his favourite wife known as Mumtaz. The monument has a grandeur design and attracts many tourists from different parts of the country.
Amritsar: The holy Sikh city Amritsar has one of the most famous monuments Golden Temple, a sight to behold. It is the largest city in Punjab, so it can be noisy. However, this old town is a must-see site and is very lively.
Dharamshala: Dharamshala is a famous tourist destination known as the home of the Dalai Lama and the Tibetan Government in exile. It is also a great jumping-off point for exploring the mighty Himalayas. It is an excellent location for spiritual healing with plenty of monasteries, medication centers.
India is a place of diverse landscapes and culture, and once in your life, you should surely book Canada to India flights to witness this beautiful country yourself. In that case, MyTicketsToIndia is an ideal website to book your flight tickets to India at affordable prices which won't bust out your wallets. Do check out the flight deals on the MyTicketsToIndia website if you plan a trip to India soon.
Faizan is highly experienced in creating engaging content that adds real value to a blog, website, or brand. He is an SEO expert and he loves to travel and he also loves to write about traveling.