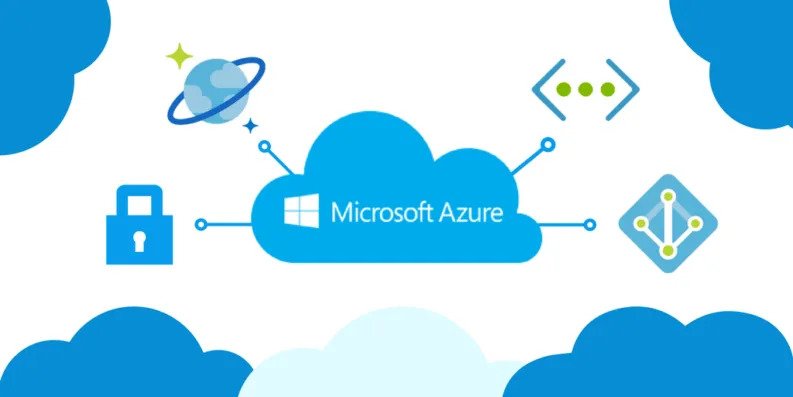 Remote work isn't going anywhere, and if it is going to stay, we have to think about cloud services for data collection and real-time activities. With cloud services, businesses have become more independent and efficient. While talking about cloud solutions, the most popular and worthy of your attention is Microsoft Azure Cloud. 
People who work from home have access to numerous advantages thanks to cloud solutions like those offered by Microsoft Azure. The ability of the work-from-home (WFH) paradigm to help employees save time and money on their daily commute is perhaps the most obvious.
Additionally, it may enable individuals to have a work-life balance that allows them to spend more time with their loved ones. Beyond this individual benefit, Azure cloud services may assist businesses in various ways to cut down on both capital and operating costs and increase efficiency.
Azure Benefits for Remote Work
Regardless of the cloud that best suits your company's demands, it is undeniable that using the cloud greatly impacts how you manage your business and the useful benefits of the business's day-to-day operations.
However, most people thinking about utilizing cloud technology in their company might not even be aware of these benefits. That's why we've developed a list of six benefits using a cloud platform like Microsoft Azure can provide your business:
1. Security and Reliability
Your data, as well as the data of your customers and your business, are all protected by the security features of Azure and Microsoft 365.
Microsoft Dynamics 365 offers enhanced threat detection and response capabilities for endpoints and networks, application security against malware assaults, and cloud-based access management utilizing Azure Active Directory Premium or other identity providers (Azure Advanced Threat Protection).
2. Advanced-Data Analytics and Business Insights
The Microsoft Azure technology stack for enhanced decision-making contains integrated analytical capabilities for molding and visualizing data.
Businesses may improve business procedures more often and precisely by using real-time dashboards. They include customer response times, data and information flow and processing, and the capability to analyze massive data.
By segmenting their consumer base based on their activity and providing a tailored experience, firms using advanced analytics may increase customer happiness.
3. Azure Virtual Network Peering
You can establish connectivity between the various Azure virtual networks using virtual network peering if you deploy your resources across different Azure regions and/or aggregate the connectivity of employees who work remotely utilizing numerous virtual networks.
4. Azure VPN-based solution
Some amazing features include role-based access management, Azure Security Control, and multi-factor authentication. Users can also benefit from improved performance and dependability thanks to features like Azure's virtual storage options.
By configuring S2S VPN between your on-premises networks and Azure VPN gateway, you can enable access to on-premises networks for your remote employees connected to Azure via P2S or S2S VPN.
5. Enhanced Audio and Video 
Audio and video issues across secure connections have frequently plagued earlier iterations of Azure as well as VPN-based solutions. Microsoft has improved the situation with such breakthroughs as an AI-powered video indexer and the newest technologies in Azure Media Services.
Users of WFH will have better interaction with teams and corporate media thanks to this ongoing improvement.
6. Decreased Hours and Cost of Performing Maintenance
Utilizing Azure Cloud for remote work has many advantages, one of which is a decrease in the price and duration of upkeep, replacement, and updates.
You won't need to replace your IT equipment or worry about hardware breakdowns while using Azure Cloud. Instead, you can outsource your IT requirements and concentrate on expanding your firm.
Bottom line
Today, many people prefer remote working over long commutes and spend a lot of time away from their families and friends, despite the physical distance from coworkers.
Additionally, using brick-and-mortar structures to house staff may drastically decline in the future workplace, significantly boosting the business's bottom line. The development of cloud computing has made the switch to WFH both quick and affordable.
Additionally, the Microsoft Azure cloud is a great option for companies looking to work with talents worldwide.
Architect in Microsoft Dynamics AX and Dynamics 365 across CRM, Finance, and Operations.