Frequent business travellers lack time and motivation. It is the number one reason they skip exercising. According to a report, only 22% of business individuals on trips use gyms in the facility. Owing to this, they have a higher body Mass Index and blood pressure issues. The lifestyle of frequent travellers is not all checking into luxurious hotels but exhaustion. Combined with this, excessive alcohol intake and poor diet affect the health curvature further.
There are multiple ways to counter this frequent travelling exhaustion and ensure a healthy body.
How to live up to the trip expectations with good health?
Staying mentally and physically fit does not have to be overwhelming or impossible. If you break down tasks into manageable bits, it will help you balance the body mainframe. Check the below measures to keep yourself fit while travelling:
Track what you eat
As per a study, travelling activates body stress hormones. In this, individuals crave more sugary and high-calorie foods. Always keep a small pouch of dry fruits and nuts for the journey.
It is also critical to ensure enough liquid before boarding the flight. Not drinking enough water throughout the day may lead to exhaustion and dehydration.
It may affect the business trip goals. Skip the bar and stock up on juices, curd, and plain chips with no mayonnaise. It will help you beat on-flight cravings. Generally, individuals prefer tasting everything on the menu in a buffet. Keep your breakfast light and healthy with eggs and fruit juice. Overeating just before catching a flight may lead to bloating and acidity issues. Avoid it.
Schedule your gym workout session
Many suites and hotels decline in revenue owing to the non-usage of gym equipment. Maintaining gyms in luxurious hotels costs a fortune.
Only a few individuals leverage the facility. Choose a decent hotel with good gymming facilities. Make time for exercising and muscle stretching for 20-30 minutes a day.
Pick any early morning or late evening hour as per the lifestyle and work schedule; exercise. Exercising for 30 minutes daily is sufficient to keep muscles in good shape and active throughout the day. You can try metabolic training and other workouts for better results while on a business trip.
Develop a bodyweight workout session
Plentiful workouts are mostly done equipment-free. What if the hotel gym is renovated or closed to the general public? Yes, you can move it to a place with a better gym facility. But what if it is late? Thus, one should always ensure a backup plan.
You can instead switch to body weight exercises. The best element about these workouts is that you can do them in your hotel room without assistance. You do not need any equipment to accomplish your fitness goals here. Maximize your bodyweight exercise routine with circuits that help you build muscles and maintain body weight. In this pathway, you can burn more calories, ensure lean muscles and improve flexibility in the least possible time.
Pick a few workout exercises and repeat them in circuits. Aim at targeting different muscle groups in each session for different durations. One can do pushups, burpees, and squats anywhere. These do not require any equipment. In case you do not find anything to lift and exercise, choose your suitcase. It must be heavy enough to serve the purpose.
Ensure Intermittent Fasting
Well, fasting on a business trip might not sound like a good idea. But it is worth trying to keep your body in shape during the trip. If you fear remaining hungry for long hours and skipping fasting, then do not worry. Intermittent fasting works differently than traditional fasting.
It is instead a cycle of periods between fasting and eating. For example, it is consuming breakfast after last night's dinner. The good number of ideal hours grants enough time for the metabolism to work and provide energy to the body. However, avoid doing so if feeling exhausted or nauseous. Individuals feeling exhaustive often find it challenging to get out of bed and eat healthily.
Business individuals often run out of cash at profound moments. What if you need medicine early to attend the meeting in the evening? Would you wait until the recovery or instead grab a medicine?
No guarantor loans help bridge this gap. Call for a minimal sum to your doors without stepping out. Apply online and receive funds at doors within 30 minutes.
Apart from this, always keep a tab over your ideal hours. It must not exceed 3-4 hours. Always consume something in nibbles to get going with ease. As per research, there are multiple benefits of intermittent fasting. The most important one is weight loss. You could witness healthy work-life balance and physique if you continue it for schedules.
Ensure a tight sleep lifestyle
Travelling with an arsenal of sleep supplements does more harm than good to the body. Instead, it disrupts metabolism and affects health. Many people find it tough to catch a nap during constant meetings. But sleeping is crucial to ensure a good day ahead and health. Here is how to ensure a healthy sleeping schedule on business or work trips:
Schedule a 90-minute sleep cycle instead of sleeping for hours. It is sufficient to ensure a fresh mind and release stress.
Choose a time when you are slightly away from work. Stick to it until your stay in the new place.
Always ensure a dark room to sleep in. It would help if you travelled with tape to cover standby hotel lights.
Know your prototype. Are you a morning person or a night? When do you sleep peacefully without any work stress? It will help you manage work and sleep better.
Sleeping peacefully is critical to ensuring a healthy body and mental frame. It promotes creativity and productivity at work. Sticking by these points may help you ensure a good sleep before you head for the meets again.
Bottom line
Apart from keeping a pack of snacks before travelling and exercising in bits, there is a lot you can do to keep yourself healthy. Load your smartphone with fitness applications. It will help you track steps and diet.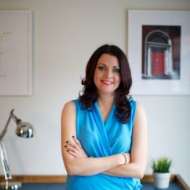 Eoin Owen is the author of content writing and a professional blogger and financial consultant with more than four years in the same industries.